It's the weekend and you want some fun activities to do with your kids but you're not sure what to do! Sometimes, in the hustle of everyday life we find it challenging to think of or plan activities to do with our children.
Here's a quick list of some inexpensive activities to do with your kids.
Whether it's the weekend, spring break, or summer holidays… there's something for any and every season. Plus many of these are very affordable and easy to do!
Hey parents! Check out these 40 inexpensive, fun activities to do with kids! #parenting
Click To Tweet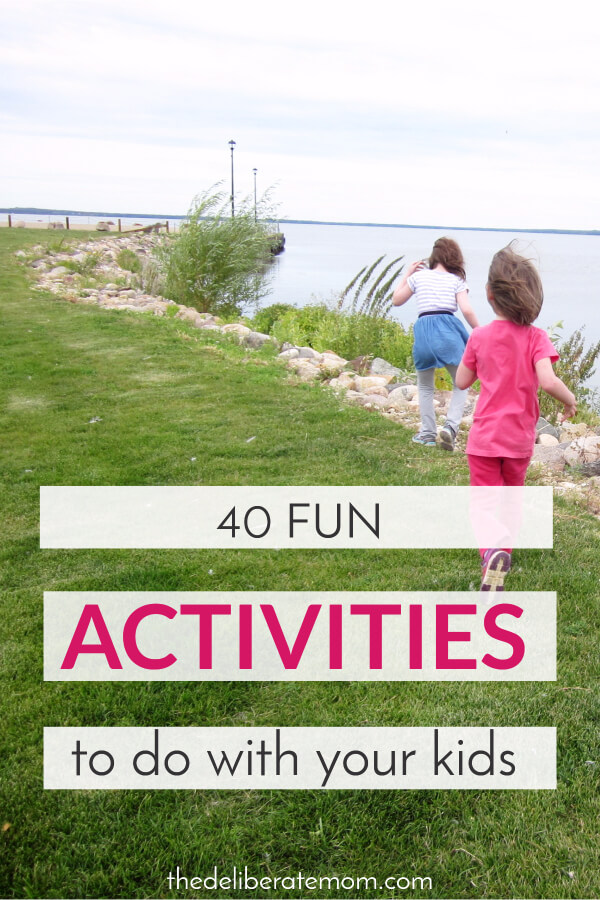 1. Bake a giant chocolate chip cookie.
2. Make and play with some play dough!
3. Play a board game.
4. Play hide and seek.
5. Take a trip to your community playground! Don't forget to bring some great snacks.
6. Go for a picnic.
7. If it rains, get dressed up and splash in some puddles.
8. Go to the library and pick out some great books to read together.
9. Snuggle together on a big blanket and share stories with your child (e.g. the day they were born, their first words, etc.).
10. Pretend to camp out in the living room. Build a tent, get out the sleeping bags and flashlights, and make camping food such as hot dogs and microwave s'mores.
11. Colour a picture together.
12. Build a fort out of some blankets.
13. Go for a nature walk. Bring a magnifying glass and/or some binoculars.
14. Check out the local events calendar. There may be an awesome activity happening in your community.
15. Get dressed up and have a tea party!
16. Build a Lego or Duplo tower together.
17. Create a movie theatre… move your furniture around, get your children to help make the tickets, pop some popcorn and pick out a feature presentation that your whole family can enjoy!
18. Blow some bubbles.
19. Have a dance party. Turn on the tunes and dance until you can't dance anymore!
20. Make a pizza together.
21. Work on a magazine collage. Work together to cut out pictures from magazines and paste them onto a large piece of paper.
22. Crack open a puzzle. Work together on the puzzle periodically throughout the weekend.
23. Create some puppets. (Sock or lunch bag puppets are very easy to make).
24. Put on a puppet show for your children. After your turn, let them put on a show for you.
25. Look through a photo album of wedding, baby, or vacation pictures.
26. Go to the airport and watch the planes landing and taking off.
27. Check out a local construction site. Many children enjoy watching construction vehicles/machines.
28. Work together on a letter for a family member. Don't forget to take a trip to the mailbox or post office to mail the letter.
29. Go for a bus and/or subway ride. This is especially thrilling for children who get around by car.
30. Photographs! Allow your child to take pictures of you, scenery and themselves. Print out the photos and work together to assemble the photos in an album.
31. Start a stuffed animal hospital. Some blankets, bandages and medicine spoons can add to this great imaginative play activity.
32. Plant some herbs together.
33. Go swimming at your local swimming pool.
34. Take a family bike ride.
35. Go for a walk around the community. Talk about the sights and the sounds in the neighbourhood.
36. Fill up a bin with water and let your child play in it. Add some bubbles, boats, spoons, funnels, cups and colour for extra fun!
37. Take a mini road trip to a town you've never been to before. Don't forget the munchies… and the camera.
38. Fly a kite!
39. Make some music together. A keyboard, tambourine, maracas, and your voices can make for a great sing-a-long.
40. Take a trip to a local animal shelter. You can visit the animals but you can also bring a box of treats to donate to the animals residing there.
Whatever you choose to do, enjoy this time with your children. Be in the moment with them and have fun! If you have activity ideas, please comment below and add to this list!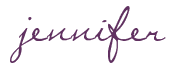 SHARE WITH OTHERS