Literature is a big deal in our house. As an Early Childhood Educator, I can't possibly over-emphasize the importance of reading to young children. If you haven't read my posting about fostering literacy, then make sure to check it out HERE.
One of the essentials to build a love for reading is to have a library of quality children's books. Whether you're researching books for your own child's library or looking for gift ideas, here are some of the best board books for children under two.
Check out this list of the BEST board books for toddlers! #kids #parenting
Click To Tweet
The Best Board Books
(As recommended by a former Early Childhood Professional)
Books can be used to introduce emotional concepts to young children. We especially like A Good Day Board Book
. Kevin Henkes illustrates how big and little things could make a day good or bad.
What book could possibly be good for a baby? Check out Peek-a-Who? by Nina Laden. The simple text and awesome illustrations are a guaranteed hit with infants.
If you can't get enough of Peek-A Who? then you can also peruse
Ready, Set, Go! by Nina Laden. This is another great book with more simple rhymes and pictures.
No children's board book library is complete without a few Sandra Boynton books. You can't go wrong with any of her books but our all-time household favourite is Fifteen Animals! The simple, repetitive text and cute, clever ending makes this book a hit with children and their parents.
A fantastic bedtime book by Sandra Boynton is Pajama Time. The rhymes and characters in the book make it a great evening read.
Speaking of bedtime books, Goodnight Moon Board Book is a before bed essential! Perhaps you, yourself, remember having it read to you before bedtime?
In our household, we also love We're Going on a Bear Hunt. In this story, you follow a family as they go on a bear hunt adventure. The book presents lots of opportunities to make great sound effects and to get your child re-enact the story.
A great book about the mother and child relationship is Mommy Hugs! It's sweet, sentimental, and a great book for mothers to share with their children.
Another beloved book is Counting Kisses by Karen Katz. In our house, we follow along and give our daughter kisses just like in the book (on her toes, feet, belly button, etc.).
Each Peach Pear Plum is a fantastic book that cleverly uses classic children's rhymes to tell a story. We love the uniqueness of this children's book.
Eric Carle has some excellent children's books but one of our favourites is The Very Hungry Caterpillar. In this story, you follow a week in the life of a very hungry caterpillar.
Selecting high quality board books for your children can be overwhelming, but it doesn't have to be! I trust that with these titles, your child's imagination and enjoyment of reading will flourish.
I would love to hear your list of must-have board books. What do you recommend?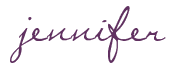 SHARE WITH OTHERS