I love birthdays and birthday parties are a blast.
However, birthday parties are often celebrations full of excessiveness and waste. Here is a list of strategies to make a birthday party more environmentally friendly.
Check out these tips for how to make a birthday party eco-friendly! #birthday #tips #ecofriendly
Click To Tweet
Decorations
We do not buy the plastic, disposable tablecloths. For my daughter's first birthday, we had family members sign a plain white fabric tablecloth with fabric markers. Every year on her birthday we take out the tablecloth and write a new birthday message to her. To read more about this click HERE.
Rather than buying balloons we decorate using freshly cut flowers. What's great about flowers is that after their use they can be composted.
Opt for reusable decorations. Japanese or Chinese paper lanterns can add a wonderful ambiance to a party and make for a great alternative to balloons. After use they can be compressed and stored for subsequent years.
Make sure to choose soy or beeswax candles. A candlelit birthday party can provide such a cozy and warm atmosphere; however, the toxins in regular paraffin candles are bad for your health and the environment.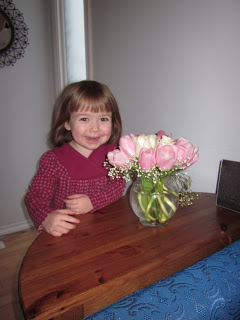 Dishware
The chore of doing dishes after a party often discourages people from using reusable dishes, cutlery and glasses. However, the amount of garbage that results from using disposable dishes can amount to a lot, especially if you're having two – three birthday parties a year. Muster up your strength and commit to saving the environment by doing the dishes. If you're concerned about breakage, buy a few inexpensive sets of china and glasses that you only use for parties.
Perhaps food can be served in durable, reusable lunch containers which can also serve as party favours that your guests can take home. A new sandwich container and water bottle can be a great addition to your guest's lunchbox!
Food
As the host of the party, you have complete control over the food you serve to your guests. You may choose all organic or locally grown foods. Involve your child in the preparation of the menu. Try making and serving their favourite foods… this will make their birthday celebration that much more meaningful.
Gifts
If you host large parties for your child(ren), the amount of gifts received can be overwhelming. Perhaps you can request a donation to your child's favourite charity in lieu of gifts.
Another alternative to gifts is that guests can bring gifts which would be given to a charitable cause. For example, items such as blankets, gloves and toiletries can be brought and gifted to a homeless shelter. Children can also bring dog food, cat food, leashes, treats and toys which can be given to a local animal shelter. Another idea is to collect books for your local library.
ECHOage is another alternative to conventional giving. The ECHOage party can be set up online. Invitations are digital and guests make donations to the birthday boy/girl. Half of the funds go to the birthday boy/girl (to purchase the "dream gift" of their choice) and the other half is given to the child's choice of charity. Check out their site… it really is an amazing gifting alternative. As the mother of a child with anaphylaxis, I love that Anaphylaxis Canada is listed as one of the charities that can be chosen!
The important part is to involve your child(ren) in the process of deciding on their charitable cause. This is a wonderful opportunity for them to learn about charity and empathy.
Giftwrap
You can't really control how your guests wrap gifts (unless you request ahead of time that gifts are given in reusable packaging). However, you can control how you wrap your child's gift. Gifts can be wrapped in recycled paper, reusable gift bags, or rolled in fabric. Be creative! Almost anything can be reused to wrap a present!
Invitations
Invitations can be costly and wasteful. A good way to avoid waste is to create a digital invitation. Some great websites with this service include:
ECHOage – As mentioned previously, this is also useful in gifting. They have some really cute online invitations. Just fill in the blanks and e-mail the invites to your guests!
Smilebox – I love the slide show invitation feature. Smilebox has a huge catalogue of templates to choose from as well.
Evite – I like that RSVPs can be done through this website as well.
Another idea is to create a memento invitation. For example, for my daughter's first birthday we created an invitation that had twelve photos on it (the monthly anniversary photos from her birth onwards). They were such cute invitations that many family members kept and/or framed them. To see more about these invitations click HERE.
If your budget allows, seed invitations can be purchased. They are costly but these invitations are printed on seed paper. When planted, beautiful wildflowers grow from it. These invitations can be ordered online from:
Botanical Paperworks
Invitation Twist
Of The Earth
Party Favours
I love the idea of doing a charitable act instead of party favours. This year for my daughter's birthday, in lieu of loot bags we bought a chicken for a family in need through Oxfam. We even printed out a card that we had on the dinner table which informed all of our guests of this donation.
Herbs, plants or saplings can be given as party favours as well. This kind of favour is obviously best given in the spring or summer. Bulbs can be given in the fall.
Planning an eco-friendly birthday party can be a lot of fun! Hopefully some of these ideas inspire you to be creative and host your very own environmentally-friendly birthday celebration. If you have any other ideas or suggestions, please feel free to share.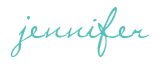 SHARE WITH OTHERS