Do you wish you had some strategies to reconnect with your child – not just today… but every day? Do you want to strengthen your relationship with your child?
You love your children. You want to be the best parent you can with them. But at the end of the day, do you ever wonder what you actually did with your child? Do you ever feel guilty about not spending enough time with them?
As a passenger in a vehicle, I often catch myself watching the scenery whizzing past the window. Sometimes the car is moving so fast, everything blurs into a mass of shapes and colours. My parenting journey sometimes feels like this too. One day blends into the next. From breakfast, to chores, to breaking up fights, to chauffeuring the kids from one extra-curricular activity to the next; the days fly by. Then one day my child does something to remind me of how much they've grown and changed.
If you can identify with what I described, then I want to reassure you that you can have meaningful experiences with your child and it doesn't involve setting aside an entire day to spend with them. Actually, quality time can be woven into your day with much ease.
Here are five powerful ways you can reconnect with your child.
Check out these five powerful ways to connect with your child! #parenting
Click To Tweet
1. ASK THIS ONE QUESTION.
How many times does your child ask if you could play with them? When they're young, they probably make this request multiple times throughout the day.
Imagine approaching your child and asking them if they would like to spend time with you? Whether you play together, go for a walk, or simply chat on their bed, this experience will be more meaningful, because you approached them.
2. DO SOMETHING IMPORTANT WITH THEM.
Do something important with your child. In fact, invite your child to join you in completing an important task. Children like to feel included in "adult" tasks and essential duties. Here are some projects you could invite them to do with you:
Would you like to help me pick out the plants for the garden this year?
Would you like to help me plan the dinner menu for this week? (You could even put them in charge of a day).
Want to help me change the oil in the car?
Do you want to help me mend this blanket?
Want to help me map out our road trip?
Would like to help prepare the dinner for grandma and grandpa?
3. TALK.
Most children love to talk. Ask your child about their day. Be specific with your questions. Avoid big questions like, "How was your day?" Consider asking more specific questions like:
"What did you do at recess today?"
"Can you tell me about your favourite thing at the science fair?"
"What did you enjoy the most at the park?"
If you want to have some more in depth talks (or if you're looking for some great conversation starters) then check out this resource! It's full of clever ideas to initiate a great discussions with your child.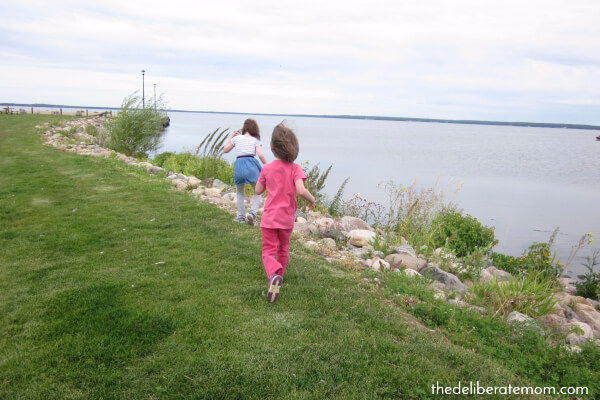 4. GET OUTSIDE WITH THEM.
I love going outside with my children. There are so many things to delight in when we're outdoors! I love the connection that's made while playing in the dirt, or when taking a nature walk. Here are some of my favourite outside activities:
blowing bubbles
making mud pies
going for a nature walk
collecting rocks, sticks, leaves, etc.
drawing with sidewalk chalk
having a picnic
cloud watching
star gazing
5. BEDTIME CHECK-IN.
At the end of the day make sure you've got ample time to read, snuggle, talk, and tuck-in your child. No matter how tired you are, or how much you're needing that glass of wine, don't rush this part of their routine. Even if you had a crazy day, a scheduled bedtime check-in helps you end things in a positive way.
Being a parent is challenging! There are so many demands and at times it may feel like everything (and everyone) is vying for your attention. Don't let the busyness of life rob you of connecting with your child. It's never too late to spend quality time with them. Try these suggestions and you may be surprised just how easy it is to reconnect with your child.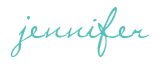 SHARE WITH OTHERS