You look at the clock and scoff at the two-hour long learning session.
Doubts set in.
"Am I teaching correctly?"
"Are they learning?"
"Should I add more content into our schedule?"
"Maybe the curriculum is too easy."
The concerns are unsettling, and you begin to question your homeschooling practices….
I'm worried I'm not teaching enough.
Can I stop you for a moment and offer some encouragement? Almost every homeschooling parent faces these doubts at one time or another.
Often we look at the school system and measure ourselves against their standards. We see that schools cover six subjects a day, and we think we should teach six subjects per day. We see that the school day is seven hours long (inclusive of lunch and recess) and we believe that our 2-3 hours don't measure up.
Here's some encouragement if you think you are not teaching enough.
Here's some encouragement for the homeschooling parent who thinks they're not teaching enough.
Click To Tweet
You are teaching fewer children.
Want to know why you're finishing up homeschooling so quickly? You have a smaller child-to-teacher ratio. Even if you have a large family, your child-to-teacher ratio is far smaller than that of the public school system.
The more children there are, the more distractions, obstacles to learning, and the more learning styles there are to accommodate.
You are living with your students.
One of the most beautiful aspects of homeschooling is that you are living with your students. Learning flows in and out of your days whether you realize it or not.
When you show them how to set the table, you are teaching.
When you bake bread with them, you are teaching.
When you fix the toilet together, you are teaching.
When you shop together, you are teaching.
Sometimes, we don't see the various ways in which our children learn. We may forget that they were "playing" a coding app or that they listened to an audio book while you were driving them to swim lessons. We may overlook the educational board game we played, the book we read before bed, or the educational video we watched together as a family.
Learning weaves itself in and out of our days. If you documented all the informal teaching that takes place in your day, I'm certain you would feel reassured that your children are constantly learning. If you doubt this, I challenge you to document all the exchanges you have with your children during the day. At the end of the day, go back and look at what lessons were "taught" in those exchanges.
You and your children are unique.
Having homeschool friends is beneficial to any homeschooler's journey. However, it's important to remind yourself that you and your children are unique.
Your teaching and your children's learning process are going to be different from other families. If your friends are saying that their schooling takes them 4-5 hours, don't feel like your homeschool process is inferior. If they are happy, and their schedule is working for them, great! That doesn't mean you have to change what's working for you and your family.
You are teaching more.
You are teaching more. Don't doubt this. You teach your children things that the school system couldn't even begin to instruct. Social responsibility, personal responsibility, practical skills (such as cooking, cleaning, repairs, etc.), healthy debate, problem-solving skills, and self-help skills are among some of the "subjects" rarely covered in schools.
You are your child's educator. It's an honour and privilege to homeschool. You know and love your child more than anyone else ever could. Don't let doubt steal that joy. Seek out success and document the joy in your day. You've got this… I know you do!
Do you need more encouragement? Make sure to check out my homeschooling eBook. It's affordable and helpful! You can take a peek at my book HERE.
Reflect:
What can you do to assure yourself that you are teaching enough?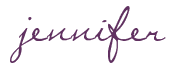 SHARE WITH OTHERS