Last Week's Strategy
Last week I decided to try to get outdoors more often. I find this especially important for my little girl. We got out every day except Friday (it was rainy and cold outside). Over the past week, we mostly gardened and sat outside. We also enjoyed a few books while sitting in our backyard.
This Week's Strategy
Some people call it a Bucket List but I call it a Life List. Last week I joyously scratched an item off of my Life List… I saw U2 live in concert! I have loved this band since I was a little girl and their music has been a solid soundtrack throughout my life.
I used to chuckle to myself when I saw footage of teenage girls screaming and crying at rock concerts. However, I have to admit that when Bono appeared my eyes welled up with tears. I realized that this was a once-in-a-lifetime opportunity for me and to be in such close proximity to such talented musicians was mind-numbing.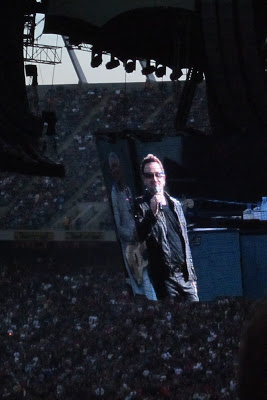 My dad introduced me to U2 around the time that War was released. I was in grade three. I remember loving the sound of the drums in Sunday, Bloody, Sunday. Years later I had the cassette tape of The Unforgettable Fire (which was played to the point where it would not play any longer). Then there was Rattle and Hum. Suddenly this band that my dad and I had loved for years was suddenly known and loved by everyone. Achtung Baby and Zooropa were released during a time in my life which included my first excursions to dance clubs. Many Friday and Saturday nights were spent swinging to the music of U2.
On the evening that my husband professed his love to me, we were standing under a stunning sky illuminated by the Northern Lights. The first song we listened to after this amazing and intimate moment was Beautiful Day. It seemed so appropriate that after my husband and I were married, we left the altar while the song Beautiful Day was playing.
This band's music has flowed in and out of my days and so many memories wash over me every time I hear a U2 song.
My husband bought the tickets for my birthday (almost 1 1/2 years ago), but the U2 concert wasn't just a concert for me… it was a pinnacle moment in my life. I held my husband's hand through most of the concert and I felt utter disbelief that I was so fortunate to hear my all-time favourite band… live!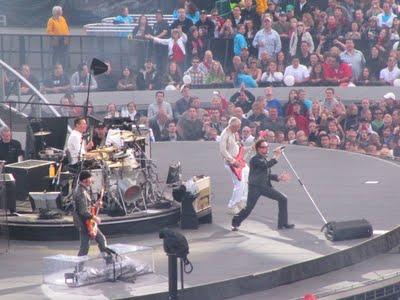 My dad and mom sat across the stadium from us. We all shared this momentous event!
This past week, I realized that in my thirty-six years, I haven't scratched very many items off of my Life List. I recognize that some of my wishes are going to cost significant amounts of money, so perhaps I may not accomplish all of my ambitions but this coming week I want to spend some time evaluating my Life List and planning ways to accomplish my dreams. I have this one life, this one chance. I want to make it My Best Life.
Do you have a Life List? If so, I would love to hear about it.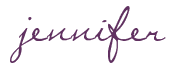 SHARE WITH OTHERS