Vision without action is a dream. Action without vision is simply passing time. Action with vision is making a positive difference. ~ Joel Barker
Do you have a vision of what your "perfect" future would be?
I do.
However, sometimes the everyday tasks, wants, needs and routines distract me from focusing on my vision. For example, dreams of travelling to Paris may be derailed by my need to treat myself to Starbucks a couple times a week.
My husband recently told me about a book which describes creating a vision poster.
I instantly loved this idea.
I have a bucket list but it's hard to take action on a list that's stowed away in a journal or posted on a page in my blog. A vision poster allows me to see my dreams on a daily basis, it allows me to be creative and it's always exciting to think about what I really want out of life.
Plus, a vision poster is effective because it:
reminds us of our priorities in life
can be helpful when making decisions about life plans, purchases, etc.
holds us accountable to ourselves
becomes part of our everyday lives
helps us determine what actions to take in order to achieve our vision
This week I will collect pictures and work on assembling my vision poster. I'm excited to make my vision for the future a tangible item that I will look at on a daily basis. After I've assembled my poster I will:
take a photograph of it
put it on my computer as wallpaper and a slide show
print a small photo of it to carry in my wallet
hang it in my bedroom
Have you ever created a vision poster? If so, please feel free to share your ideas and/or process here. In the meantime, I would like to wish you a wonderful week.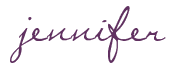 SHARE WITH OTHERS