Last week was spring break. Even though we homeschool, I like to schedule my daughter's holidays at the same time as the school system. It makes scheduling a lot easier (especially when your child is friends with children who attend a "brick and mortar"school).
We didn't do anything spectacular, which made the week particularly enchanting. We lived our week being with each other and engaging with our community. Here are some moments from our week together.
On the first morning of spring break, I brought out some canvases and watched as the girls painted with acrylics. They worked for such a long time on their paintings.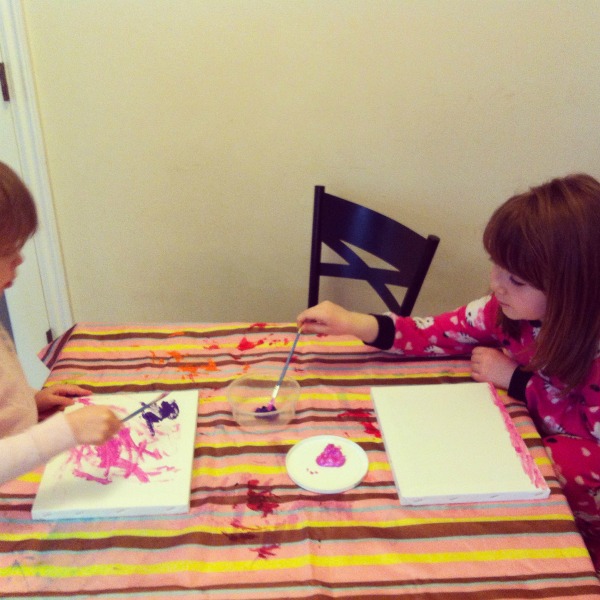 My oldest daughter wanted to do a clean up of our neighbourhood. So I bundled the girls up and we went outside for a walk to pick up trash. We gathered one full bag of litter from our community.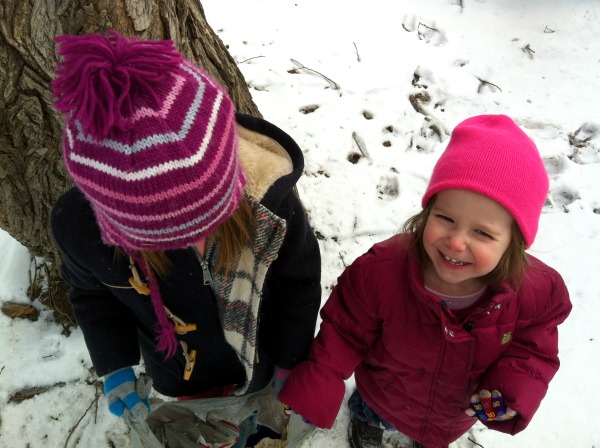 My youngest recently got a new pair of rubber boots. She has been wearing them often, even while riding a tricycle, through the living room, in her pajamas. She can now pedal the bike all by herself.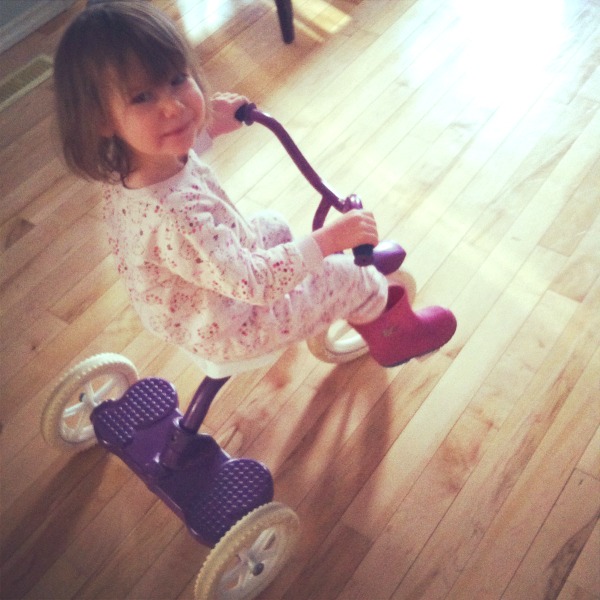 One morning, my oldest daughter told me she wanted to surprise me… "the queen of our house". She told me to stay in my room and to come down when she called me. She intermittently appeared to ask me things like, if I could help her and her sister get dressed in their fancy princess dresses. Then she showed up to ask me how long she should microwave chicken nuggets for and what do queens like to drink?
When it was finally time for the surprise to be revealed this was the scene I beheld. My daughters (the princesses) had made lunch for their "queen".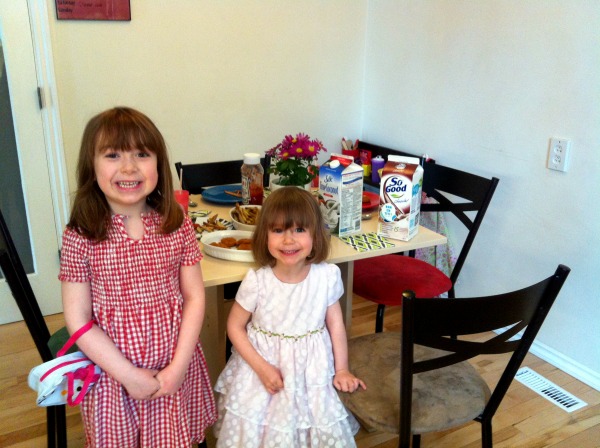 There's always something for us to learn and explore.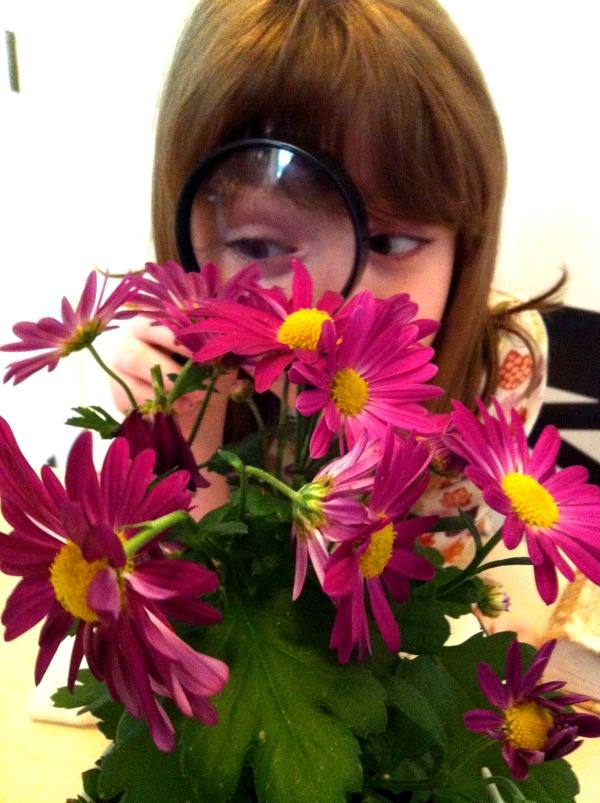 My oldest daughter has been working hard to sell her Girl Guide cookies. We went on a family walk, and knocked on doors, eagerly asking people to buy these yummy treats.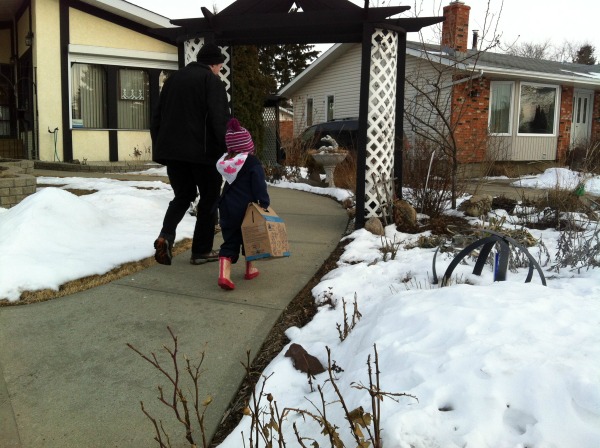 It was a lovely week. I find some comfort in our return to routine. School is back in session and our schedule is once again on track. However, the time off has reminded me to keep the whimsy, the joy, and the spontaneity of our spring break. The time off reminded me once again how learning happens through the little things of living life in your community and exploring our world with the ones you love.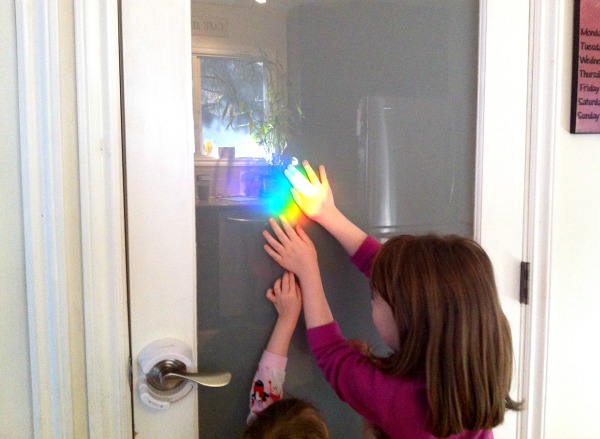 Wishing you a lovely day.
SHARE WITH OTHERS