Do you practice yoga? Have you ever wished you could find inexpensive yoga classes?
I love yoga. While I've tried to do yoga at home, there's nothing quite like the in-studio yoga experience. Atmosphere can be a huge part of yoga… after all, it's challenging to calm your mind when you can hear your children fighting in the play room… am I right?!
Unfortunately, regularly attending yoga classes at a studio can be very expensive.
That's why I'm really excited to share this discovery with you! When I find an amazing deal, I have to share it. Today's post is NOT a paid review but rather my intention to tell you about an amazing deal to access affordable yoga.
Last year I saw a poster for Passport to Prana. I had no idea what it meant or offered but I made a mental note to Google it. When I checked out the website, I discovered that Passport to Prana is an affordable way to attend yoga classes in various studio environments. Are you intrigued? Here are all the details!
Want to attend yoga classes but find them too expensive? Check out this inexpensive yoga pass! You'll be blown away! #yoga #budget #fitness
Click To Tweet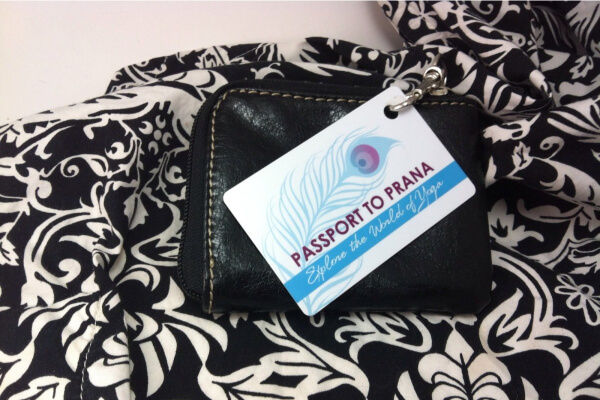 HOW DOES PASSPORT TO PRANA WORK?
Here's how Passport to Prana works:
Go to the Passport to Prana website.
Click on your city and register for the pass that pertains to your city.
IS THERE INEXPENSIVE YOGA IN MY CITY?
Currently, the participating cities for the Passport to Prana are as follows:
CANADA
Calgary, Edmonton, Montreal, Ottawa, Toronto, Vancouver, Victoria
USA
Atlanta, Chicago, Denver, Los Angeles, Miami, New York, Portland, Raleigh-Durham, San Diego, San Francisco, Seattle, Tampa Bay
Each of these cities has various studios registered as a Passport to Prana member studio. Most of the cities listed have an average of 10-25 participating studios.
MUCH DOES PASSPORT TO PRANA COST?
Buy the Passport to Prana for your city (it's $30 plus shipping if you aren't purchasing directly from an authorized dealer).
WHAT DO I NEED TO ATTEND THE YOGA CLASS?
Register your card. This requires entering a few minor details about yourself.
Log on to the website, and investigate which studio and class you would like to attend. Almost all studios have linked to their websites, so it's easy to research the yoga class times and format (i.e. hot yoga, gentle flow, Hatha, etc.)
It's important to read the studio's rules before attending the class. I like to thoroughly scope out the studio before I attend, as I like to know if lockers and showers are available.
PREPARING FOR YOGA CLASS
Make sure you have everything you need before you attend your yoga class. I always take the following items to yoga:
flexible, comfortable clothing
a water bottle
yoga mat
Passport to Prana yoga pass
a lock or change for lockers (if needed)
Go to the studio, present your pass, and enjoy the class!
We have encountered some studio staff who were unsure how to administer the pass (and in some instances, didn't know it didn't even exist). I would advise you be prepared to give them the website address of Passport to Prana so that they can confirm that their studio is indeed a participating yoga studio.
I would also advise going to the studio at least 20-30 minutes before the start time of the class. The reason for this is most studios have a liability form that needs to be signed before you attend one of their classes. You want ample time to fill out your forms and to also iron out any issues (if there are any) with administering the card / accessing your yoga class.
It's also important to note that you can attend each studio ONLY once, so choose your classes wisely.
IS THERE ANYTHING ELSE I NEED TO KNOW?
After attending the studio, you're e-mailed a brief 5 question survey about the studio. This survey is very important (and is one of the main reasons why studios participate in the Passport to Prana program). Give your honest feedback about the studio and the class you attended.
The questions in the survey are generally about:
what the customer service was like
the yoga studio's cleanliness
your impressions of the instructor
It's important to note that the Passport to Prana is valid for ONLY one year (which is more than enough time to visit all your studios once). The passport can be renewed annually.
My sister-in-law and I love our passports! We have fun choosing which studios to attend and make a date of getting out and doing yoga. Through Passport to Prana we've been exposed to a variety of yoga studios and yoga styles we wouldn't have otherwise tried.
Our city has 10 participating studios. If you do the math, we're paying less than $3.00 a class! Now that's a DEAL!
If you love yoga and want to explore various styles of yoga and/or studios, then I urge you to check out Passport to Prana! This inexpensive yoga pass is the key to having an affordable in-studio yoga experience!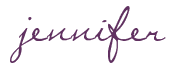 Disclaimer: This was not a paid review. All opinions are my own. You can read my full disclosure policy here.
SHARE WITH OTHERS