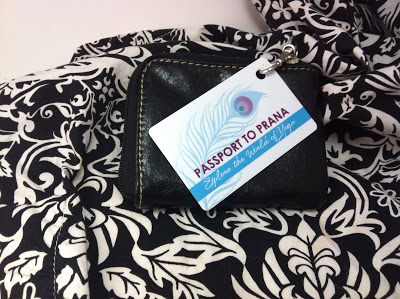 Have you ever wished you could find inexpensive yoga classes? When I find an amazing deal, I have to share it. Today's post is NOT a paid review but rather my intention to tell you about an amazing deal to access affordable yoga.
SHARE WITH OTHERS
Last year I saw a poster for
Passport to Prana
. I had no idea what it meant or offered but I made a mental note to Google it. When I checked out the website, I discovered that it's an affordable way to attend yoga classes in various studio environments.
Here's how it works:
Go to the Passport to Prana website
HERE
.
Click on your city. Currently, the participating cities are as follows:
CANADA
Calgary, Edmonton, Montreal, Ottawa, Toronto, Vancouver, Victoria
USA
Atlanta, Chicago, Denver, Los Angeles, Miami, Portland, Raleigh-Durham, San Diego, San Francisco, Seattle, Tampa Bay
AUSTRALIA
Brisbane
Each of these cities has various studios registered as a Passport to Prana member studio. The average city has an average of 15-25 participating studios.
Buy the Passport to Prana for your city (it's $30 plus shipping if you aren't purchasing directly from an authorized dealer).
Register your card, log on, and investigate which studio and class you would like to attend.
Go to the studio, present your pass, and enjoy the class! You can attend each studio ONLY once, so choose your classes wisely.
After attending the studio, you're e-mailed a brief 5 question survey about the studio.
The Passport to Prana is valid for one year (which is more than enough time to visit all your studios once). The passport can be renewed annually.
My sister-in-law and I purchased our Passports in March and we love them! Our city has 19 participating studios. If you do the math, we're paying less than $1.60 a class! Now that's a DEAL!
If you love yoga and want to explore various styles of yoga and/or studios, then I urge you to check out
Passport to Prana
!
Disclaimer: This was not a paid review. All opinions are my own.