Do you wish you could spend more intentional time with your children? Is it hard for you to have quality time with your kids?
Moms are busy.
There are countless activities vying for our intention. So how do we spend intentional time with our children when we have so many other commitments?
Here is my secret… make the most of the little time that you do have.
Check out these tips to help you spend more intentional time with your children.
Check out these tips to spend more intentional time with your children. #positiveparenting #parentingtips
Click To Tweet
Schedule your time together.
I know I've said this before, but in order to spend time with our children, sometimes we just have to schedule it! Assess your day and see where you can include pockets of meaningful time with your children.
snuggles first thing in the morning
talking while eating breakfast together
a 20 minute playtime with their choice of activity
conversation at the supper table
play a cooperative board game
reading a book on the couch
conversation and a story before bed
a dance party
Make the most of routines.
Look for windows of time in the day that you can include your child while getting tasks done. Routines are an unavoidable part of our days – use them as opportunities to connect.
make dinner together
play a simple game while driving them to school / extra-curricular activities (i.e. I-Spy, Would You Rather, etc.)
talk about their day while cleaning up the dishes from supper
Make a date.
Try to have a one-on-one date with your child at least once a month. It doesn't have to be anything fancy either. Here are some simple date ideas:
go out for hot chocolate or ice cream
visit the library and read aloud a book or two
paint your child's fingernails and toenails
play at the park
have a picnic
take a nature walk
attend a pottery / painting event
Set ground rules.
If you want to make the most of the time you spend with your children, you may want to set a few ground rules for yourself.
Eliminate distractions. If this means putting your phone in a drawer, do it!
Set a minimum amount of time to spend with your child.
Focus completely on your child during this time.
Listen more. Talk less.
Smile and laugh!
Let your child know that you enjoyed the time you spent together.
Need help?
If you need additional ideas for how to spend intentional time with your child, you can check out this post which lists 30 delightful ways to connect with your child.
Whenever I feel like I need some parenting encouragement, I read through and complete a few exercises from my Becoming a Deliberate Mom Workbook.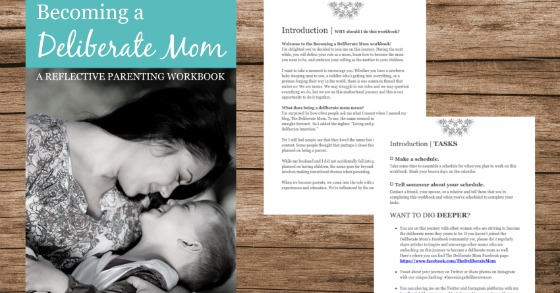 I often forget how far I've come in my parenting strategies. I feel rejuvenated after spending some time reflecting on my growth and celebrating my progress.
Reflect:
How do you spend more intentional time with your children? Are there specific times that work best for you to connect? Do you have a favourite activity that you like to do with your child?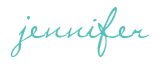 SHARE WITH OTHERS