Today I would like to introduce you to Matthew from Calming Music Weekly. Matthew has a great love and appreciation for music. He'll be giving you a glimpse of that with today's guest post, Home School Musical. So without further ado, here's Matthew.
Zac Efron knew it. Vanessa Hudgens knew it. The other High School Musical cast members knew it.
Music makes everything better. It solves all of your problems. It heals, it inspires, it expresses emotions. And it makes your lunch taste better.
Now you know it.
In much the same way as a kiss from Mum can immediately heal a scraped knee, so too can music.
In a perfect Hollywood world, everyone would burst into song and dance whenever the opportunity presented itself.
However, in our real world, sometimes it's not quite that easy…..especially when you or your children may or may not have the experience or the expertise to write and perform that song or choreograph that dance.
Not all of us play a musical instrument – even though all of us should. Not all of us can sing in tune – even though everyone can sing. Not all of us can clap our hands in time, but everyone can clap. Not all of us can dance with enough co-ordination to not actually fall over…. my dance skills in particular can easily be likened to that of the Banana Splits from the old TV show in the late 60's.
However….
Everyone can enjoy music in some form or another.
What if I told you that actually it is easy to write a song, it is easy to stage a show, it is easy to dance with the passion of a professional ?
And what if I suggested that you could teach your children how to do it… and that you could also join in and sing and dance and laugh and have a wonderfully fun and educational time doing it ?
What if I also suggested that music can feature in a daily or weekly program to enhance learning, feelings, ideas and awareness in other areas as well ?
Home schooled children are so lucky. They get to spend quality time with their parents and experience things that "regular" school kids don't get.
Home school parents get to choose the lessons that they teach their children – within reason and within the rules and regulations of the local Education Department in their city, state or country of course. Usually there are guidelines and recommendations.
Often the parent / teacher concentrates on the three R's – reading, writing and arithmetic.
But does music make a strong appearance in a home school curriculum ? Not as often as perhaps it should.
Jennifer has written a post recently here on her blog called:
30 Delightful Ways to Connect With Your Child.
Item number 28 on her list includes listening to and playing some music. Great idea Jennifer!!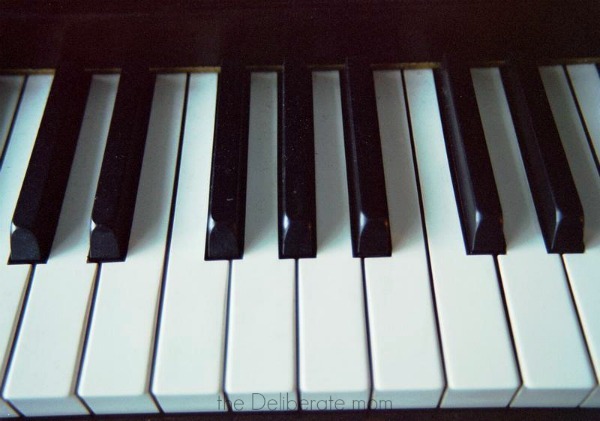 We've all heard of the Mozart Effect. Basically, the premise behind this is that listening to music enhances the brains cognitive functions, especially in young children. The theory is that the music – often classical or calming music – stimulates the brain, which in turn allows the brains owner to think, reason, deduce and theorise more effectively and efficiently.
Exposing a small child from a young age regularly to music increases his or her cognitive ability.
Young children love music.
Young children love music.
So – if you have young children, say 2 to 4 year olds, perhaps one idea might be to simply tune in to your local classical radio station.
Or, in this online day and age, find an online radio station that specialised in classical or relaxing or calming music – especially during "nap" or "quiet time". Have it on in the background while doing something else. Don't make it a feature – "we are now going to sit and listen to Mozart's' Greatest Hits, followed by Vivaldi's Top 10" is not the way to go. Just turn it on, and carry on as normal.
The Wiggles are well known throughout the western world. They are a band who have sold approximately 43.5 gazillion CDs and DVDs, give or take a few. They cater especially for young children aged approximately 3 to 6 year old. Their music is infectious, their lessons are inspiring. Grab a CD or a DVD, or search for them on YouTube or their website. Sing along with your child. Join in with their simple and fun dances. Write their best friend, Dorothy The Dinosaur, a letter.
If you watch an episode or two of The Wiggles, you are sure to pick up some useful ideas for teaching music to your own children – dance ideas and song ideas especially.
Obviously there are pros and cons to parking your young child in front of the TV, especially from a Home Schooling point of view. However, it will certainly not hurt to let your child become absorbed in the educational, wholesome lessons and general fun provided by The Wiggles for 30 minutes.
Older children – become a bit more of a challenge with incorporating music into their education: especially if you are not musically inclined yourself. But it is not impossible.
Caveat – Music is Fun.
If it is not fun for your child, then perhaps either try to make it fun (with age appropriate games or dancing for example), or change instruments, or musical styles, or even consider actually giving up.
Music should always be fun and an enjoyable experience for your child. Forcing a small child to become a concert pianist if they obviously hate it is a complete and utter waste of everybody's time.
Writing Songs is Easy.
Depending on their age, children are surprisingly creative.
Step one in having a song writing lesson for your home schooled child is to get them to nominate their favourite song. Pick a song – any song.
Then get them to re-write the lyrics.
Get them to write lyrics suitable for their age level, using a topic that you know as both their parent and their teacher that they really enjoy.
Start with food.
Food is probably a good place to start. Every child has a favourite food, even fussy eaters !!
For example (Sung to the tune of "Jingle Bells"):
Breakfast time, Breakfast time,
I like ham and eggs.
But the broccoli makes me want to
Throw it all away. Yuck !
Or perhaps get your child to think about the seasons, the weather today, their Grandmother, their pet hamster.
For early Primary / Elementary aged children, perhaps consider making it a little irreverent while keeping within your personal values, boundaries and tolerance levels. But, make it fun !
And, in no way do I condone hurling any green vegetable out the window during meal times (however, "brussels sprouts" didn't fit into my Jingle Bells example above and may be the only and perhaps obvious exception).
For slightly older children you could perhaps incorporate other current lesson topics into the lyrics of the re-written song – such as history, math, geography, or art.
Make your next hit single.
Once your lyrics have been suitably changed, the next step is to record it.
Garage Band on the iPad or iPhone, or an equivalent recording app on an Android phone or tablet, will do the job very nicely indeed.
Garage Band is simple to use and is very inexpensive. The built in microphone on your ipad or tablet is more than adequate.
Audacity is a simple PC based recording application. It is free and easy to use, however its features are very basic. It will be more than enough to record simple one track / one take songs.
If the budget allows it, for less than $100 you could buy a USB microphone which will make a huge difference to the overall sound quality.
Simply press the "record" button and get your budding composer to sing like their favourite singer – be that Pavarotti or Beyonce, Taylor Swift or Michael Buble.
Hint: record the vocals in the bathroom. The tiles and glass provide a natural reverb which can make it all sound and feel so much better.
If you want to get really technical, most of the music recording apps available on the ipad or android tablet system are known as Multitrack Recording Apps. This means you can record one "track" at a time. Essentially, you can build a song and put all the "tracks" together – in this example you can record the singing on one track, then, on another track you could record some hands clapping, or some boots stomping, or shakers that you have made. Then, perhaps on a third track you could record the rain on the roof, or the birds in the trees, or clocks ticking, or cars driving past. Make a drum kit out of pots and pans from the kitchen. Or, record a musical instrument too.
The possibilities are endless. And recording always takes longer than you think it will – especially after you keep adding new tracks to your song – so this process can very realistically take several enjoyable lessons.
Just add video.
Continuing on from the audio recording process, why not make a film clip ?
Again, on the Apple hardware such as the iPad or iPhone, iMovie is by far the easiest movie making software on the planet.
You can import the audio you have made and drop it into your film clip movie.
Once again, the possibilities are endless.
Using the Jingle Bells example above, you could video some simple breakfast table scenes – food on the table with the stars of the film clip sitting up eating and laughing. You could record some simple scenes from inside the refrigerator or the oven or the stove. You could video some ham and eggs on a plate in the shape of a smiley face. You could put some dolls sunglasses on a piece of broccoli and turn it into the "bad guy" of your film clip, while some hardboiled eggs with faces drawn on their shells could be the "good guys".
You could plan and choreograph a simple dance – clap, clap, stamp, stamp, arms up, arms down, jump left, jump right, turn around, fall down.
Let your budding director decide!
Plan it out first. Make a few simple sketches on pieces of paper of each idea or scene. Rearrange the pieces of paper until everyone is happy with the ideas.
Then get filming.
Red carpet launch.
Once you've finished, you can plan a big Movie Premier Event.
Create and send some invitations, make some popcorn, invite some friends or relatives over. Dress up in your finest party or formal clothes. Get everyone to crowd into your lounge or TV or computer room. Make a speech. Press play, watch your film clip and celebrate the achievement, loudly and enthusiastically.
There is a song or a style of music for every occasion.
Play it loud, play it soft – but most of all, just play music.
Music is fun. Music is enjoyable. Giving the gift of music to a child – after love, of course – is the greatest gift you can possible give.
---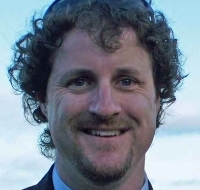 Matthew Harding is a husband, father, musician and ice cream addict. He loves computers and helping others with their websites. He also enjoys playing and recording relaxing and calming music – not only for his benefit but to help soothe and relax others as well. Visit his website at http://www.CalmingMusicWeekly.com/blog for more relaxation and stress relieving suggestions.
SHARE WITH OTHERS