I was recently digging through my digital archives of Halloween photos. While doing this, I thought some of them were just too cute to not include in a Halloween Flashback posting starring our family.
It all starts October 2008 with a priest, a nun, and a duck (or maybe it's a baby chick). I know… these costumes seem like the perfect platform for a joke you would tell.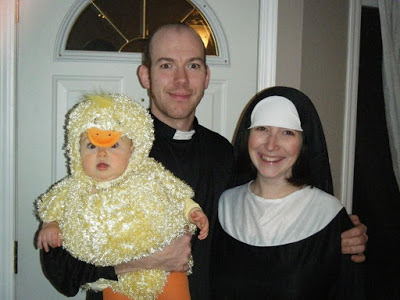 In 2009, we found this cute costume for my little girl. We think it's a lobster, but then again, it could be a crab… what's with us picking costumes which aren't clear as to what they are?! We may reuse this one with our littlest this year. It's just too cute!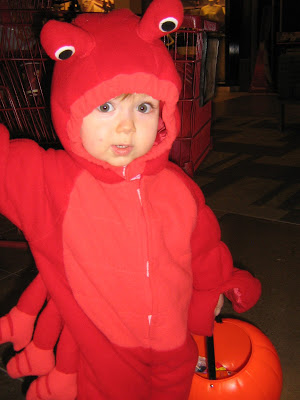 In 2010, my daughter really liked horses but she wanted to be a clown too. Voila, a rodeo clown!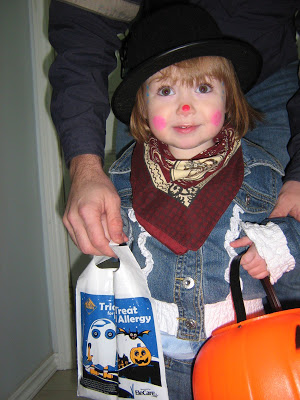 In 2011, there was a new person in our Halloween celebrations! Our littlest was Yoda and our oldest was a construction worker.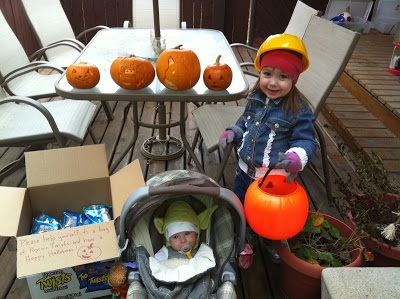 In 2012, the adults jumped back into the dressing up gig. I was Batman; my oldest daughter was retro Batman; my husband was a luchador; and my youngest was a pumpkin.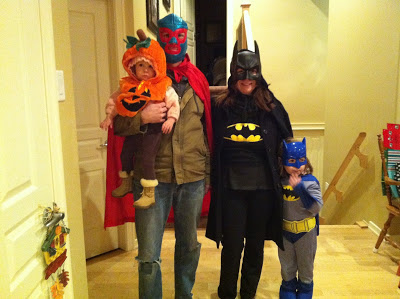 I can't wait to share this year's Halloween costumes with you! Do you have any favourite Halloween costumes that you/your children have worn?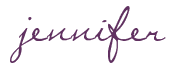 SHARE WITH OTHERS