As the parent of a child who has anaphylaxis dairy allergies, occasions like Halloween can be stressful. I want to make sure my child is safe. That is why I love it when people hand out Halloween candy alternatives.
I have also come to be on the lookout for teal pumpkin signs. The teal pumpkin is an initiative that was launched back in 2014. It means that non-food treats are available at that particular home.
Whether food allergies impact your family, or you simply don't want all the junk food and candy in your home, you may be seeking out some non-food Halloween treat ideas.
Today I thought I would share some exciting and creative Halloween candy alternatives with you!
Check out these Halloween candy alternatives! Over 20 ideas that don't involve food! #halloween #halloweentreats
Click To Tweet
EXCITING HALLOWEEN CANDY ALTERNATIVES
Colouring Books
Colouring books are easy to find and inexpensive when purchased in sets or from places like dollar stores.
Stickers
Stickers are a beloved treat. They don't have to be Halloween-themed stickers either!
Bouncy Balls
What child doesn't love a bouncy ball (although it might not be a favourite in the eyes of adults. *wink*)
Glow Sticks
Kids LOVE glow sticks / glow jewelry. Plus if they want to wear it trick or treating, it makes them more visible!
Temporary Tattoos
Temporary tattoos are loads of fun for young children.
Decorative Pencils
Let's face it, every kid uses pencils. Why not hand out some fancy ones? To keep costs down, pencils can often be purchased in large sets.
Special Erasers
Fancy erasers are fun too!
Toothbrush
Okay, the kids may not like you for this treat, but it is practical! These toothbrushes are individually wrapped.
Flossers
Individually wrapped flossers are inexpensive and help keep kids' teeth healthy as well!
Smelly Markers
Why not purchase several sets of smelly markers and hand out one per child? Kids LOVE smelly markers!
Writing Journals
Writing journals are a great alternative to treats and can be purchased from dollar stores or during back-to-school sales.
Bubbles
Bubbles are loads of fun, regardless of the child's age!
Playdough
Mini containers of playdough are inexpensive and are a great way to spark a child's creativity.
Containers of Slime
Slime is a great non-food treat for the older kids!
Activity Pads
Activity pads are fun and can last for a few weeks after Halloween has passed.
Rings & Necklaces
Rings and necklaces are fun items to give away. I find the Halloween-themed ones go over BIG with the kids!
Cookie Cutters
A cute cookie cutter is a fabulous item to hand out to the kiddos!
Bubble Bath or Bath Bombs
Everyone needs to take baths right?! These little bath bombs are especially cute!
Playing Cards
Kids can play all sorts of games with playing cards!
Flower/Herb Seeds
We live in an area where the snow is usually settling on the ground around Halloween. However, herbs can be grown indoors or the seeds can be saved until next spring! These Earth paper seed cards are the cutest!
Sidewalk Chalk
If it hasn't snowed yet, sidewalk chalk is a fun item to give away to your trick or treaters!
Hair Combs
Why not give out brand new hair combs?!
Hatch and Grow Dino Eggs
Kids love these dino eggs that you hatch and grow!
Money
This one is a hit with the older kids. Who doesn't want to find some change in their Halloween bag?!
While this list isn't exhaustive, I hope it spurs some non-food Halloween treat ideas for you!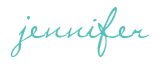 SHARE WITH OTHERS