What should a mom carry in her purse?
The other day I did some purse cleaning and outside of some non-essential items (ahem, I found a tooth and a pinecone in there), I have some tried and true necessities that I always carry in my purse.
What do you carry in your purse? Here's a list of essential items every mom should carry in her purse. #momstuff #momspurse
Click To Tweet
ESSENTIAL ITEMS FOR A MOM'S PURSE
Other than a phone and wallet, here are the essential items every mom should carry in her purse
TISSUES
From runny noses, to public bathrooms that don't have toilet paper, tissues are ALWAYS a purse necessity.
SNACKS
Kids get GRUMPY when they're hungry. I recommend carrying 1-2 snacks (per child) in your purse. If you use your emergency snacks, make sure to replenish them ASAP.
HEADACHE MEDICATION
Nothing's worse than watching your child's piano recital or swim lesson and suffering with a horrible headache. I always carry a travel-sized container of headache medication for such occasions.
A PAIR OF MEDICAL GLOVES
Whether your child gets sick, someone gets injured, or you have to deal with something nasty you encounter in your travels, a pair of medical gloves is a valuable resource to have in your purse.
BANDAGES
Almost 8 out of 10 times, my kids will scrape their knees or hurt themselves at a park. Bandages are very useful in situations like these and one of the most essential items every mom should carry in her purse.
STAIN REMOVER PEN
It never fails, if I'm wearing something nice and I'm out with my kids, I'll get something gross on me. These stain removing pens will save your clothes from being permanently damaged.
A PLASTIC ZIPPER BAG
A plastic zipper bag is handy for soiled clothing, for use as a puke bag, or for disposing of messy things like used tissues. I try to always carry at least one in my purse at all times.
ANTIBACTERIAL WIPES
Antibacterial wipes are fabulous for when you want to give your kids a snack but you can't wash their hands first. I've also used them to wipe down the handles on grocery carts.
A PEN & NOTEBOOK
If you have a wait for a long time with your child, you'll be very happy to have a pen and notebook. Drawing pictures and playing Tic-Tac-Toe can be great ways to pass time with ease.
A COMB
Whether you or your child have some fly-away atrand of hair to deal with, you'll be happy to have a comb readily available.
A TRAVEL-SIZED DEODORANT
Maybe it's just me, but I've often left the house and wondered if I put deodorant on. If you have a travel-sized deodorant in your purse, you can calm all anxieties and simply apply some pit-stick the next time you're in the bathroom.
DENTAL FLOSS & TOOTHPASTE
Need to freshen your pearly whites? A finger makes a great impromptu toothbrush. I also like to carry dental floss for those times I get a popcorn husk or a piece of meat stuck between my teeth!
HOW DO I FIT THESE IN MY PURSE?
I like having a purse that pairs well with my outfits. This means that I have at least four purses in rotation. Rather than moving each individual item from one purse to another, I store all these essentials in a makeup bag. So, all I have to do is move the makeup bag from purse to purse. Easy peasy, right?!
Miguel de Cervantes Once said, "To be prepared is half the victory." With these items in your purse, you'll be prepared for almost any situation.
So now it's your turn. What essential items do you carry in your purse? Do you have a necessity that wasn't mentioned in this post?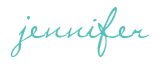 SHARE WITH OTHERS