God speaks… does He speak to you? We often want Him to, but do we listen to Him? This is an example of God speaking in the most unusual way… through grace and hope.
I sat in anticipation of the worship service. Jon Bauer, a fellow Albertan and established singer and songwriter would be performing for our church today.
The worship service began. It was glorious. And it was exciting. As well as amazing.
Then Jon Bauer began to talk about Compassion Canada, a Christian child sponsorship program for children in need.
I'm almost embarrassed to admit it, but my spirit immediately closed.

"No God. I am not adopting a foster child today."
I sat and listened to Jon Bauer talk about his personal experience with the child sponsorship program.
"No God. I went to the Sarah McLachlan concert and didn't adopt a child then. I am not doing it today."
Jon invited us to have a moment of silence and encouraged us to ask God if we are to adopt a child today.
"No God. You understand, we're just getting on our feet again, we can't afford this."
Then Jon went on to ask us to be attentive to what God is saying to us, "God speaks in many ways. Be open to how he's speaking to you."
With that, Jon said he would like to introduce the Compassion Canada video:
"Grace Finds Hope"
My friends, you wouldn't imagine how I felt in that moment. My oldest daughter is named Grace and my other daughter is named Hope. I was stunned, humbled, and in awe of how loudly God spoke to me.
"Yes God, I will adopt a foster child today."
And we did.
God speaks to us in all sorts of ways. I was hesitant to publish this story because I haven't previously shared my girls' names on my blog. However, the lamp shouldn't be hidden under a bowl nor should miracles be concealed. I hope that by sharing this story about God's hand in my life, that it may encourage even just one person to explore how God can be present in their life as well.
God bless you.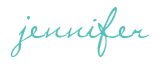 For more information on Compassion Canada, please visit HERE.
To watch the video Grace Finds Hope, please visit HERE.
To explore Jon Bauer's music, please visit HERE.
SHARE WITH OTHERS