I love children's books and I absolutely adore reading with my children. Given this information, it may not come as a surprise that one of my favourite ways to teach my children is through literacy-based planning.
Today I would like to share how literacy-based planning works, give you an example of how I plan this way, and provide you with a FREE, printable, literacy-based planning sheet.
Books alive! Literacy-based planning and a FREE printable resource! #homeschooling #literacy
Click To Tweet
What is literacy-based planning?
Literacy-based planning involves selecting a book and pulling out a variety of curriculum experiences by using the book as inspiration. The experiences often relate to different curriculum areas (i.e. mathematics, social studies, science, etc.).
I love the Five in a Row curriculum for this reason.


The Five in a Row program involves reading the same book five days in a row. Every day a variety of experiences are explored to further enrich the book and to explore various areas of curriculum. The only problem with Five in a Row is that the majority of the books which are used in the curriculum are rare and therefore hard to find.
However, as a former early childhood educator, I've been using this approach to teach children for years! Today I want to show you how easy it is to create a literacy-based curriculum around books that you already have available in your home!
How to do literacy-based planning
The first thing to do is select a book which you and your children enjoy. As you choose your book, think about the inspiration behind why you want to use that particular book. Is it seasonal? Is it a household favourite? Is it topical?
You also want to consider the curriculum opportunities that the book provides. Is there something mathematical that can be explored? What about social studies and science? You want to choose a book that has many opportunities to explore the different curriculum areas. High quality children's literature often lends itself to deeper themes and opportunities for exploration.
Next, you want to write out as many curriculum ideas as you can. My planning sheet includes the areas of:
Language arts
Mathematics
Social studies
Science
Art
Music
Physical education
Other (health, life skills, field trips, etc.)
If you're stumped for activities, you can research ideas on the internet and Pinterest.
If you would like an example of a complete literacy-based plan, I drafted a complete curriculum around the book, Pete's a Pizza
. The curriculum can be found in my first Books Alive post.
I have a FREE 2 page printable to help you through the process of literacy-based planning.
To get your copy of this printable, simply click the download button and it's yours!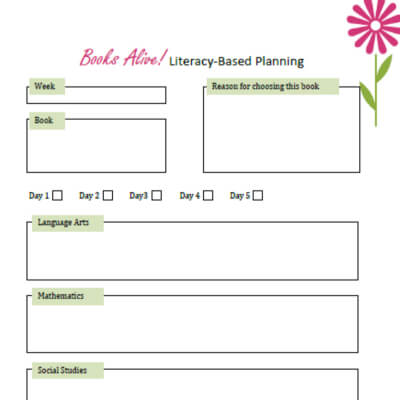 Literacy-Based Planning Sheet
This 2 page printable is a great resource to help with the process of literacy-based planning. Design a curriculum that you and your child love!
So what do you think of literacy-based planning? Have you tried it? Is it something you enjoy doing? Is it something you would like to try with your children?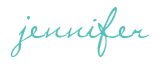 SHARE WITH OTHERS