One of the greatest goals I have as a parent is to raise kind children. I'm certain many parents have a similar goal and vision for their children as well. Here are several suggestions for how to raise kind children.
The other day I was sitting in the yard with my daughters, when a man came to our gate, peeked his head over, and asked if we could donate to the local youth shelter.
Seeing I haven't carried any cash for almost a year, I declined and apologetically said no, not this time (while making a mental note that I really should have a jar of change at home for occasions such as these).
However, both of my girls jumped up and exclaimed, "We have money!"
They barrelled into the house, grabbed their donation jars and returned with handfuls of change to give this man.
I was stunned… and proud.
You see, when we give the girls their allowance, they divide it up into three jars: GIVE, SPEND, and SAVE. They decide how much they want to allocate to each category, and they choose their own goals for each jar as well.
To see them use their giving jar money for this purpose was heart-warming.
I've observed other acts of kindness from them as well… from shovelling the neighbour's sidewalks, to holding doors open for others in the store, to even doing one another's chores.
Raising kind children takes patience and time. Here are some ways to instil a heart of kindness in your children.
HELP YOUR CHILDREN UNDERSTAND AND EXPRESS THEIR EMOTIONS
Emotion-coaching is a key component to raising kind and empathetic children. Listen to your children. Educate them on how to understand, identify, and manage their emotions. Help your children to discern various feelings and emotions and normalize conversing about them.
BE A GOOD ROLE-MODEL
Children watch us all-the-time. If you want to raise kind children, it's essential that you demonstrate kindness in everything you do. Whether it's a good deed for a neighbour, a donation to a charity, or helping someone in need… let them see you doing good.
I recently read the book, The Good Neighbor: The Life and Work of Fred Rogers (a must-read book by the way). One thing that really stood out to me was how this kind man was raised by his parents. His mother AND father were kind and very generous with their money. Fred had many memories of the good and helpful things his parents did. I'm certain this had a positive impact on his disposition as well.
PRACTICE CARING FOR OTHERS
It's extremely important that you and your children practice caring for others. Whether it's serving together at a shelter, collecting donations, or giving your time to those in need, try to regularly practice kindness with your children.
Early in March of 2021, we were devastated by my brother-in-law's sudden and unexpected death. As we were grieving, we felt much love and expressions of kindness from those around us. But there was one act that really demonstrated how parents and children can practice caring for others.
A couple friends of ours had gone grocery shopping with their daughter and they dropped off a load of groceries for us. Their daughter was involved in the grocery shopping (we're pretty sure the box of Lucky Charms was her doing) and she was present for the drop-off of the groceries as well. This tangible expression of kindness is something I'm sure their daughter will remember. It was such a fine example of practicing caring for others.
IDENTIFY AND ACKNOWLEDGE KINDNESS
When someone has done something kind, make sure to share that kindness and point it out to your children. For example, with the friends who dropped off the groceries for us, we talked afterwards about how thoughtful and meaningful that was.
We recently were at the drive-thru at Tim Horton's. When it was our turn to pay at the window, the server told us that our order was paid for by the car in front of us. We were so thankful and I passed the generosity along to the person in the drive-thru behind us. My girls talked about this kind act several times in the days that followed. It definitely had an impact on them.
BE CARING, KIND, AND LOVING TO ONE ANOTHER
Children will mimic what they see. Choose kind, life-giving words to share with your partner and with your children. Surprise one another with thoughtful and kind acts.
One thing I love doing is writing little notes to my children. Sometimes I will put it by their laptops, place it in a book they're reading, or leave a post-it note on their bedroom door.
Many times I've seen them leave notes for each other and their dad too. These small, loving acts are memorable for a child.
PRACTICE SELF-LOVE
You simply can't love others well if you don't take care of yourself. Make sure that you get adequate rest, water, exercise, and healthy food. Make time to refuel your mind, body, and spirit. Your contentment will overflow into your relationships with your children, and their happiness will spill over to others around them.
ENCOURAGE HELPFULNESS
Encourage your children to help around the house. Even toddlers can be given opportunities to be helpful. Here are some ways your children can help:
dusting
putting laundry away
cleaning up toys
helping to carry groceries from the car
setting the table for meal times
cleaning up dishes after dinner
sweeping floors
There are many ways for your children to help out at home. Give them ample opportunities to do so! And when they help, let them know how much you appreciate it by giving them appropriate and sincere thanks & praise.
BUILD MARGINS INTO YOUR LIVES
Our kind gestures and generosity can be limited when our time and resources are stretched thin. If you want to raise kind children, then leave margin room in your budget and in your schedule. When we make space in our budget for generosity, we're more likely to be more charitable. Likewise, if you keep room in your children's schedules to help and serve others, they're more likely to do so!
Armed with these tips, you should be ready to raise kind children. Though it takes some time, patience, and deliberate effort, it will be worth it! Fred Rogers once said: "There are three ways to ultimate success: The first way is to be kind. The second way is to be kind. The third way is to be kind." In other words, kindness is crucial. Our children will truly be successful if they learn kindness… and it all starts with us — their parents.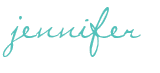 SHARE WITH OTHERS