Are you planning for (and homeschooling) multiple grades? I've been homeschooling two grades for several years and I have come to realize that there are some great secrets that help make homeschooling multiple grades more manageable.
When I started homeschooling my oldest daughter, it took me about a year to find a rhythm that would work for our days. It seemed as soon as I found that rhythm, my second child started her home education journey as well.
Suddenly, I was overwhelmed. How would I ever teach a kindergartener and a grade four student at the same time? Here I was, trying to help my youngest child read, while my oldest child was learning the concept of long division.
After some months of juggling, muddling, as well as trial and error, we figured out a system that worked for us. I hope to share some of the best secrets and tips I've used for planing (and homeschooling) multiple grades. Although I only have two children (two grades) to juggle, I believe these tips are beneficial to families with multiple children of varying grades and age groups.
FIND A HOMESCHOOL RHYTHM THAT WORKS FOR YOU
The best secret I can offer you when you are trying to homeschool multiple children is to find a daily rhythm that works for you and your family.
A rhythm differs from a schedule in that it has more flexibility than a schedule. A rhythm is a general flow of the day. It's an ebb and flow of activities rather than a checklist of activities to do.
I invite you to read how to create the perfect homeschool rhythm your family loves for more information.
When your family has a good rhythm, each child knows what to expect (and what is expected of them) on any given day.
USE A UNIT STUDY APPROACH FOR SOME SUBJECTS
One of the best secrets to teaching multiple grades at the same time is to use a unit study approach for some subjects.
In our homeschool, my children work at separate grade levels for the subjects of math and language arts. However, for social studies, science, and health, we use a unit study approach.
While we may be covering the same content at the same time, the expectations in demonstrating learning may differ based upon my children's grades. I find the Gather Round curriculum to be one of the best resources for unit studies, as each unit study has varying grades for the accompanying student journals / workbooks.
The Gather Round curriculum is very affordable if you have multiple children in different grades. You can purchase a single grade level (which includes the teacher's guide) or you can purchase a complete set (teacher guide and all unit levels) for a very reasonable price. Obviously, the more children you have using this curriculum, the greater the savings if you're purchasing the complete unit study set.
All units have student workbooks for the following grades:
Pre-Reader (3-5 years old)
Early Reader (5-7 years old)
Early Elementary (8-10 years old)
Upper Elementary (10-12 years old)
Middle School (12-15 years old)
High School (15-18 years old)
By using this strategy, your children are exploring the same content, but exploring the topic at their specific developmental level.
I purchase most of my curriculum digitally in order to avoid shipping costs. Plus, belonging to the HP Instant Ink program makes home printing curriculum very affordable for our family.
INCORPORATE MORNING TIME INTO YOUR HOMESCHOOL
Much like unit studies, a regular morning time gathering, helps us cover a number of curriculum objectives and studies at the same time. Our Morning Time lessons include a rotation of Scripture memory verses, Bible devotional, nature study, music appreciation, art, and poetry.
ADD FIELD TRIPS INTO YOUR DAYS
Field trips are a delightful way to teach multiple grades at the same time. Field trips could have a singular focus or they can meet multiple curriculum objectives.
Add regular field trips into your schedule. Explore a particular museum, art gallery, animal sanctuary, historical site, etc. Your children could record notes on a clipboard or in a field trip journal.
USE A PLAN / PLANNER
One of the best ways for homeschooling multiple children/grades is to have a plan in place. I
use specific multiple child planning sheets from the Deluxe Homeschool Planner. These planning sheets allow me to envision (and plan for) multiple grades at the same time. It also helps to be able to refer to the plans in our day-to-day schedule.
UTILIZE WORK BOXES / TRAYS
Another way to teach children in multiple grades is to use work boxes, trays, or drawers.
With this system, each child has their own work box, tray, or drawer. Whatever work is in their storage unit, it is expected that they complete the work for that applicable day.
This organizational and planning system really encourages independent learning.
Also, while a child is working on items from their work box, you could be giving one-on-one lessons to another child.
EVERYDAY LIFE LESSONS
One of my favourite ways to teach multiple age groups / grades is through everyday life lessons.
For instance, I try including my children in daily activities like cooking. While cooking together, I challenge my children to read the recipe on their own, ask them questions about the measurements, and get them to follow the directions. Sometimes I even request they double or triple the recipe (talk about a great way to squeeze in the opportunity to teach adding fractions)!
Other life lesson activities could include gardening, enjoying a nature walk together, building something, changing the oil in the car, and grocery shopping.
Look for ways to teach your children in the everyday moments of living with one another.
GAMESCHOOLING
I love board games and I love playing games with my children! Games are a wonderful way to incorporate learning activities into your days. Some of our favourite games include: Ticket to Ride, Seven Wonders, Cytosis, and Wildcraft: A Herbal Adventure Game.


As you can see, homeschooling multiple ages / grades doesn't have to be overwhelming! There are plenty of opportunities to enjoy teaching multiple children at the same time.
Do you homeschool multiple grades? Do you have any suggestions that weren't included in this article? If so, we invite you to share your tips in the comment section below.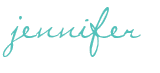 SHARE WITH OTHERS