Are you wanting to enjoy a snow nature study with your children? As a homeschooling mom, I'm often conducting nature studies. Nature studies are one of my favourite ways to teach scientific principles. I also love that they provide an opportunity for us to get outdoors.
Here are some ideas to plan a spectacular and dynamic snow nature study for your children.
CREATE THE ATMOSPHERE
I love setting up learning provocations for my children. By creating an engaging display, or a thought-provoking atmosphere, your children get lured into a topic/unit study.
Here are some provocation ideas:
Watch the snow falling.
Bring a bin of snow into the house for the children to play with.
Place various books about snow on the table or in a basket.
Decorate a corner of the room to be snow "inspired".
SNOW LANGUAGE ARTS ACTIVITIES
READING
The best way to start a nature study is to make sure you have plenty of high-quality picture books available to read. A few of our favourites include:
Snowflake Bentley by Jacqueline Briggs Martin
Katy and the Big Snow by Virginia Lee Burton
The Snowy Day by Ezra Jack Keats
Over and Under the Snow by Kate Messner
Snow by Cynthia Rylant
Snowballs by Lois Ehlert
Blizzard by John Rocco
Snow by Uri Shulevitz
WRITING
There are numerous writing activities your children can do which are inspired by snow:
Write a research report about snow.
Create a story about snow or a big snowfall.
Craft a poem about snow.
Do a SNOW acrostic poem.
Write a book report about one of the snow books they read.
This snowflake paper set is a great download and is a great background for notebooking activities and reports.
Spelling
Have your child practice spelling key snow words. Here's a basic list to get you started:
snow
snowflakes
squall
blizzard
fractal
flurries
flake
drift
winter
skift
sleet
SNOW SCIENCE
Snow is a fascinating and diverse science topic to study. If you want plenty of nature study activities, then check out the comprehensive Snow and Ice Nature Study Guide by Our Journey Westward.
In the meantime, here are some activities you can do with your children.
Observation
Have your child observe the snow in your yard or the snow falling outside. Encourage them to "document" the snow.
Take a photo of snow.
Draw a snowy scene in their nature journal.
Catch a snowflake on a dark metal pan (and look at it with a magnifying glass).
Measure snowfall by placing a pan outside when it's snowing and checking the depth periodically with a ruler.
Watch
Check out this video on how snowflakes are formed.
Experiments
Place a glass measuring cup of snow in a room and document every 5 minutes how much snow is in the cup.
Test these three fake snow recipes!
SNOW MATH
I love this idea from Math Geek Mama – doing math in the snow.
This video game Snowbowl is a great fast math game… and it builds math skills for children PK-Grade 8.
Snow and snowflakes are a great opportunity to explore the topic of symmetry. Cut out snowflakes from paper and discuss the symmetry of the snowflakes.
Weigh two identical cups without snow and then filled with snow. Do they weigh the same? Why or why not?
SNOW FIELD TRIP IDEAS
Visit a ski hill.
Take a trip to a tobogganing hill.
Visit a nature preserve while there is snow on the ground.
SNOW PHYSICAL EDUCATION IDEAS
There are loads of ways to incorporate physical education into your exploration of snow. For instance, snowy nature walks, snowshoeing, sledding, and having a snowball fight are delightful ways to incorporate snow into your physical education plans.
You can also do things like building a snow person or a snow fort.
Go skiing! Downhill skiing or cross country skiing is always a great exercise.
My family has a set of two kicksleds which we use often in the winter months.
SNOW ART IDEAS
There are various ways to use art in a project on snow. Here are a few inspiring ideas to try out!
ADDITIONAL SNOW IDEAS
For my little family, every project and unit study needs to include some form of edible treats. Here are a couple of snowy edibles to create!
REFLECT
As you can see there are many ways to do a snow nature study. This is a comprehensive unit study that could span over several months!
Which snow activities would you add to this list?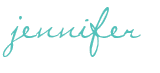 SHARE WITH OTHERS