Imagine coming into a classroom and sitting at a desk. On the blackboard the word "Birds" is written. You sit and wait for the lesson to start. The class begins and the instructor talks, and talks, and talks about birds. Occasionally the teacher passes around a photo of a bird. You yawn. Birds are boring. I mean… they're everywhere right?!
Now imagine this….
You come into a classroom where there are no desks but in the middle of the room there's a large table with a bird's nest. On the table, you also discover various shapes and sizes of egg shells and some books about birds. Beautiful paintings depicting various species of birds adorn the walls of the room. The colours are stunning! Outside the window of the classroom, you notice a bird feeder which is swarming with chickadees. Beside the window is an easel set up with paints. On the other side of the window is a table with a few pairs of binoculars and a bird identification book.
You're filled with excitement. You have the urge to paint a picture of one of those birds at the bird feeder. You want to touch the nest. You long to research the egg shells in one of the books to find out what species of bird the shells belong to. Birds are amazing!
When I worked in early childhood classrooms, learning provocations were something we set up regularly. It was actually one of my favourite parts of teaching… to create a provocation and then see how the children explored it excited me!
I have been able to use learning provocations in my homeschool and would love to share how I do this.
Make learning especially exciting with learning provocations! #homeschooling
Click To Tweet
How do I choose a learning provocation?
There are several reasons why I choose particular learning provocations.
My children have expressed an interest in something.
For instance, if we were gardening and my children had dug up several worms and were showing interest in them, then I may set up a learning provocation about worms.
We're starting a new unit in our curriculum.
Instead of opening the textbook to a new curriculum focus, I will try to get my children excited about a focus by setting up a provocation. For example, when I was starting a science unit on plants, I set up a "Flower Shop" dramatic play space for the girls.
To reinforce learning that has already occurred (and expand upon that learning).
For example, we had been discussing archaeology and archaeological sites when I realized that my children weren't quite grasping the concept of sectioning off areas of a dig site to explore for artifacts. I filled up a bin with soil and divided up the bin into quadrants. Then, I hid a treasure in each quadrant. I provided "tools" for the girls to dig up the artifacts, as well as clipboards with matching "dig site" charts so that they could document the treasures they found.
To commemorate or celebrate a special holiday, occasion, and/or tradition.
Sometimes I like to set up a learning provocation that's related to a holiday, special occasion, or to investigate a cultural tradition. For instance, last week in anticipation of Thanksgiving, I set up a table with blank cards, some Thanksgiving books, and a Thanksgiving word list. I used the holiday as an opportunity to encourage my children to write letters and thank you cards.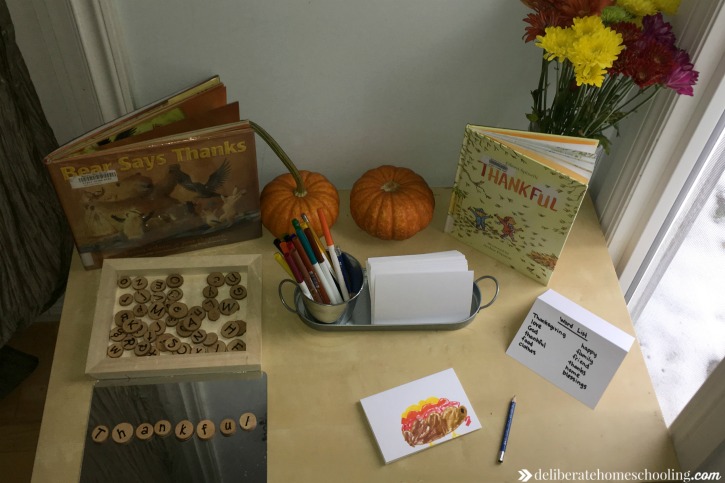 What do I include for a learning provocation?
You can include anything you want as a learning provocation! The possibilities are endless! Here are a few suggestions but there are many ideas of items to use.
an object of interest
books
tools
photographs and/or art
clipboards with pens and pencils
a word list
an easel
manipulative toys
sensory bins
What do I do after I choose my provocation?
Once you've chosen a learning provocation, brainstorm ideas for how you will excite your children about this provocation. You may document items from the list I shared above. You may even sketch out how you want to "design" the space.
Most of my learning provocations are set up on a large coffee table that's in the corner of my living room. Sometimes, I will carry the provocation into other areas of the home too (i.e. set up a play space related to the provocation, hang artwork or photos on the walls, etc.)
Set it up.
Set up the provocation for your children. Sometimes I'll involve my girls in this process (particularly if it's something they've expressed an interest in). Often though, I will set it up on my own. I love the element of surprise and excitement when they discover I've set up something new.
Observe.
Your work doesn't end once you've launched the provocation. Spend some time observing your children while they interact with the materials you've set out for them. Here are some things to document:
How are they using with the materials?
What questions are they asking?
What books and materials are of the most interest to them?
Are they playing? Are they exploring? Are they searching for more information?
How do I extend the learning?
Once you've done some observations, you'll want to consider how you can extend their learning. Are there more materials you could provide? Are there additional books you could introduce and read to your children? Are they ready to explore any textbook-related "work" now that they've interacted with the learning provocation?
Do what you can to extend their learning. Sometimes, when you extend the learning from the initial provocation, you end up doing more observations, adding more ideas, and doing even more observations, etc. This pattern can carry on for weeks if the topic especially excites your children.
Follow their lead and delight in their excitement!
Reflect:
That's how I select and set up learning provocations. Do you set up learning provocations for your children? Please tell us all about this and then share this post with your homeschool communities.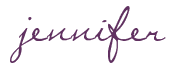 SHARE WITH OTHERS