Are you struggling with your child's bedtime routine? Throughout your parenting journey, you will undoubtedly encounter challenges with getting your child to bed.
A happy, peaceful bedtime for children is a huge parenting hurdle. It's time to have a bedtime routine that works! These tips will help you get your children to bed on time.
After closing the door to my bedroom, I flopped on the bed. Tears immediately sprung from my eyes.
It was another rough bedtime.
I don't know when we fell into this rut of battle before bed, but it's the worst.
We go through our usual bedtime routine…
eat a snack
put on PJs
brush teeth
read the Bible
two lullabies
get tucked in
We complete the routine and I wouldn't see my daughter until morning.
It used to work like a charm, but not lately.
My youngest daughter has gotten into the habit of getting out of bed many times after she's been put to bed.
She gets out to go to the bathroom several times (even though we know she's not actually going to the bathroom). Then she'll barge into her older sister's room and hide under her blankets.
She comes into my room to tell me something very important (multiple times because she never remembers it all in one setting). Of course, she needs more water and she's still hungry. She forgot a toy downstairs.
The list of excuses goes on and on.
By the time I've brought her to her room for the fifth time, my voice has raised to a yell and I've heaped a mountain of threats on her.
I feel immense guilt just writing this.
I desire, with all of my heart, for my girls to feel safe. I long for them to go to bed feeling secure and loved. I couldn't imagine trying to fall asleep after someone has yelled at me. I suspect it's impossible to relax after someone has threatened to take away your night light or your toys.
Yet, I returned to this discipline strategy almost nightly for several evenings in a row.
I knew something needed to change. I needed help, but I had no idea where to start.
I used every resource available to me.
I Googled it.
I talked to friends.
I scoured the Pinterest feeds.
I stalked parenting discussion forums.
Yet no "advice" seemed to fit or work.
So, after some thought and prayer I made a few changes.
A bedtime routine gone wrong (and how a desperate #mom fixed it)! #parentingtips
Click To Tweet
MAKE SURE YOUR CHILD'S ROOM IS READY FOR BEDTIME.
"Mommy, I can't find purple bunny!"
"I can't find my pajamas."
"I don't want this blanket, I want that one!"
My daughter had become a master at trying to make her room "perfect" right before bedtime.
One of my first changes was to make sure she had everything ready before her bedtime routine begins.
Her bed is ready with all her blankets.
Pajamas are by her pillow.
Her stuffed animals are gathered and placed on the bed too.
Most of the time, I have her do all this arranging in the early evening and then I check to make sure everything is ready about half an hour before we begin the bedtime routine. If she has missed anything, half an hour gives me ample time to locate items and prep her room.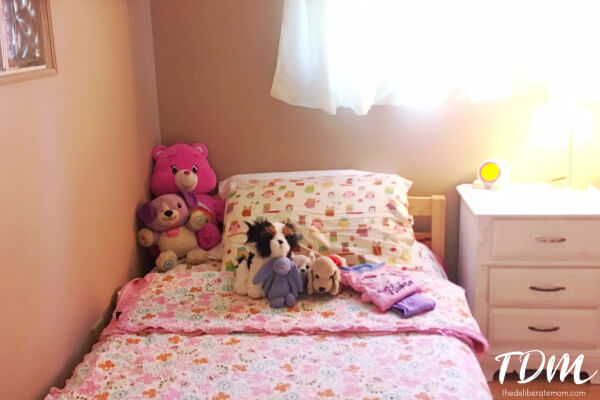 SLOW YOUR CHILD'S BEDTIME ROUTINE DOWN.
Secondly, I slowed down the night-time routine.
Often I found myself rushing through the Bible reading and lullabies, because I was so eager for my "mommy-time" to start.
The thing is, the consequence of rushing to start my mommy-time, was multiple interruptions from the six-year-old afterwards.
So, I slowed the routine by adding something new… a thankful moment.
In the thankful moment, I take 3-5 minutes to tell my daughter how much I love her. I tell her about the things I enjoy doing with her, I recall the special highlights from the day, and I recite all of her wonderful, positive traits.
She eats up this attention!
DON'T UNDERESTIMATE THE POWER OF ESSENTIALS.
The last thing I did was I introduced the essential oil blend, Counting Sheep.
When I'm sitting with my daughter reciting what I love about her, I roll a bit of this oil onto her neck and wrists. This blend of essential oils smells divine!
The Rocky Mountain Oil website indicates that the Counting Sheep roll-on comes pre-diluted (at a two percent dilution) and is safe to apply topically on children who are two years or older. Since my daughter is six-years-old, she's definitely old enough to have this essential oil as part of her night-time routine.
Plus, she looks forward to this ritual of getting the oil gently applied to her. If I forget, she reminds me!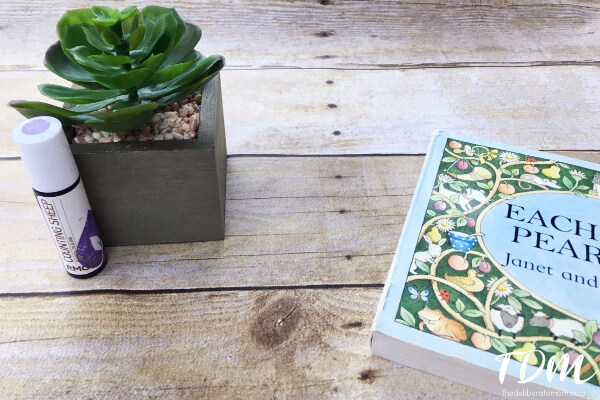 THE RESULTS.
I used to think that we had outgrown the bedtime challenges. When my daughter's night-time routine fell apart, these three strategies helped us get back on track.
I'm relieved that we reclaimed our peaceful evenings and I'm much happier knowing that my daughter's days are ending in a more positive way.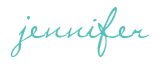 SHARE WITH OTHERS