Are you glum or sad? Maybe you have the post-Christmas blues. Here are some ways to combat the depression that creeps in after Christmas.
Here are some great tips to help beat the post-Christmas blues. #Christmas #mentalhealth
Click To Tweet
10 tips to beat the post-Christmas blues!
Christmas is over. There's a deep sadness in you.
Perhaps it's because the family has gone home and now the house feels so empty. Maybe it's because of the forgotten Christmas tree in the corner of the room… the lights are no longer turned on, and there's a void beneath the tree. Or perhaps it's because the passing of the season is a sad reminder of the passage of time.
Regardless of the reason, the days after Christmas can be emotionally overwhelming. Here are ten tips on how to beat the post-Christmas blues.
Take down the tree
A festive season has just passed. Usually, the Christmas tree is placed in the heart of the home… which can be a frequent and sad reminder that Christmas is over. Take down the tree, clean your house and revel in the joy of the extra space you've just created.
Take a break
You've been busy with visits, activities, and events. Take a relaxation day for yourself. Stay in your pajamas all day and relax! You can read one of your new books, watch some movies, take a hot bath and unwind. Enjoy the peace and quiet of your home.
Even children need a break after Christmas. Designate a day free of commitments and allow your children the time to explore their new toys.
Give
Christmas is a time of giving. We become extra conscientious of the poor and needy. Don't stop now that Christmas is over! Commit to continued giving and good will.
Perhaps you can adopt a Foster Child from another country? Or maybe you can donate some time to a local charity, homeless shelter or hospital. There will always be people in need… don't let the passing of Christmas cloud your awareness of this. Plus giving, whether it's time or money, makes you feel good!
Clean up
You got all this stuff for Christmas, and now you need to find a place for all of it. Take the opportunity to declutter and reorganize your belongings. Donate old clothes to a homeless shelter. Go through your child's toys. Is there anything they don't play with anymore?
Start a box for items you wish to place in next year's garage sale. Place ads for "old" items online. Use this time to clean your cupboards and decide what you want to keep and what you want to discard.
Also, keep in mind that local charities accept donations of most household items… so not only are you decluttering but you're also doing something good for your community!
Plan a trip
Part of the joy of Christmas is all the planning, preparation, and excitement leading up to it. Perhaps you can plan a family vacation to take place in a few months' time. Whether it's a trip to a nearby city or overseas, to have a vacation to look forward to can help you overcome some of the post-Christmas blues.
Reframe your thoughts
Instead of dwelling on the fact that Christmas is over, reframe your thinking and look forward to all the things to come in the New Year!
Reflect on the season
Think of all the wonderful things you did this Christmas and write about it! Ever since I was pregnant with my little girl, I have written about our family Christmas every year. I assemble my writings and then create a pictures album through Chatbooks. If you like to scrapbook, you can assemble the mementos that way as well. Recalling fun holiday moments can help alleviate some of the sadness you may have about the holiday season being over.
Pay a bill
Part of the post-holiday depression comes from the spending you may have done during the Christmas season. We all know we shouldn't spend money we don't have but still, holiday debt is a reality that many people face. Do you still have some money in your bank account? Pay a bill right now before you're tempted to spend the cash. Don't have any money in the bank account? Sell something and put at least 85% of the money towards a bill (i.e. You received a new camera for Christmas. Sell your old camera and put the money toward your holiday debt).
Plan a party
Perhaps in a month's time you can get together with the friends you didn't have the time to visit with during the holiday season. You can plan a wine and cheese function, games night, or a dinner party. Getting together with friends outside of the holiday bustle can make the visit that much more enjoyable!
Start writing letters and thank you cards
If you didn't write letters to include in your annual family Christmas card, perhaps now is a good time to do so. Write about what your family did during the Christmas season and any plans you may have for the New Year.
This is also a good time to write thank-you cards to the people who may have given you or your children gifts. Giving (and receiving) mail after Christmas can be a very simple way to extend the joy of the holiday season.
Is there anything you do to beat the post-Christmas blues? If so, please share your thoughts and ideas for others to enjoy.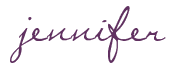 SHARE WITH OTHERS