Homeschooling success… is it even obtainable?!
Well this year, I can confidently say that we've nailed it.
I'm quite pleased with the success we've had with homeschooling and this post is just the beginning of what I hope to share with you over the course of the school year.
Make this year great with these 7 keys to #homeschooling success!
Click To Tweet
Timing
Choosing the optimal time for homeschooling can be a challenge. While learning occurs in every second of every day, I made it my mission to choose the best time for my daughter to learn. I quickly established that she learns best first thing in the morning. Immediately after breakfast we start our homeschooling lessons. She's alert and works more efficiently at this time of day.
Take away point: Observe your child. When are they happiest, most alert, and most engaged? Structure your most intense learning opportunities during these times.
Schedule
Last year I tried to have a "go with the flow" type of schedule. Did that approach ever flop! We need a schedule. This year I put my brain and pen to work and came up with a detailed schedule. It made a huge difference! I schedule our active times, juice/smoothie breaks, educational video watching time, snack time, and lunch time; every activity has a time slot for it.
Take away point: Assess all you have to accomplish in your homeschooling day and schedule activities into 15-minute time blocks. Carefully plot out your snacks, movement activities, "fun" subjects, and intense subjects. I like to have a fun 15-minute activity or a break to follow an "intense" 30-45 minute lesson time.
Be Organized
While you're building your schedule, it's important to be organized. I was organized last year but this year I stepped it up even more.
My lessons are always prepared a week in advance.
I track everything using my homeschool planner (make sure to grab your copy too)!
I spend some time on the weekends prepping activities and gathering materials for the following week.
I use Lessontrek to schedule my lessons. At the end of the week, I make sure that any additional activities are documented and then I print out the schedule to store with our homeschooling records.
I love Lessontrek for its flexibility. If we don't get around to an activity, I use the drag and drop feature to easily add the activity onto a different day!
I get up early so I can gather everything we need for the day (this limits any waiting time my daughter would have).
Subjects are organized in their own binders.
Books are readily available in baskets below our kitchen benches.
Pencils and pencil crayons are sharpened every evening for the next day.
Take away point: How organized are you? In which ways can you improve your homeschool organization. Remember that being organized cuts down on wasted time. Try to think of everything you could do to increase your efficiency.
Don't miss out on these 7 keys to homeschooling success! #homeschooling
Click To Tweet
Ditch The Distractions
There are so many distractions in the day. From a sibling who's playing loudly in another room, to a baby that needs attention, to emails, phone calls, and text notifications. This year I committed to ditching the distractions. I don't answer the phone, I don't have my cell phone with me while we homeschool, and I don't respond to emails until our homeschooling lessons are done. I also schedule activities to keep my youngest daughter engaged while we're doing our lessons (i.e. set up an exploration table, give her markers and a piece of paper to draw on, etc.).
Take away point: Evaluate all the ways in which your homeschooling day is interrupted. Make a plan as to how you will handle these distractions (i.e. leave your cell phone in a drawer until homeschooling is done, plan activities for younger siblings, etc.)
Be Wise About Your Curriculum Choices
Last year, I selected the curriculum that was recommended to me by our homeschool association. Unfortunately, half of the curriculum was dry and boring (and required a lot of worksheet work… something I don't care for).
This year I spent a lot of time looking at homeschool curriculum reviews and I chose the curriculum that intrigued me. I'm actually excited to do our homeschooling… and this is a feeling I didn't encounter as much last year. Specifically, I am loving The Story of the World and 5 in a Row. I highly recommend these resources to anyone who is homeschooling.
Take away point: Be intentional with the curriculum you choose. It's so important that you AND your child are enjoying the curriculum. If possible, talk to others and see what they like about certain types of curriculum. What are the pros and cons of each? Plus, if a curriculum isn't working for you, feel free to ditch it and find something else. Don't feel like you have to commit to it for the entire year.
Determine Your Role
Last year I was the teacher, teacher's aide, principal, custodian, lunch room cook, playground supervisor, and custodian. Too many roles and not enough me to go around. This year I changed things up:
I put God in His proper role as principal of our school. A lesson doesn't get planned and a day doesn't commence without inviting Him to oversee it first.
I put my oldest daughter in the role of teacher's aide. I invite her to prep activities and to check her own work before submitting it.
I put my youngest daughter in the role of custodian. It sounds rough I know, but she loves it! She helps clean up our messes after we've painted, she sweeps the floors, etc.
I plan our lunches so that my lunch room cook duties are less stressful.
Take away point: There are a lot of things to be done and roles to be filled in your homeschool. Carefully determine who can do which tasks and distribute the workload accordingly.
Have Fun!
Homeschooling is tough, but it can be so rewarding! You need to enjoy this process and have fun with your children. Just because you teach them, doesn't mean you have to stop playing with them. Play a game of tag, build something with blocks, get dressed up in costumes and act out a role. Think of ways to teach them while playing. Maybe they can "read" the doctor's chart or they can write out a prescription for you.
Take away point: We need moments to have fun and play. Don't compromise your relationship with your children by taking on a teacher role 24/7 – make time to enjoy them and play with them… inside and outside of your homeschooling "classroom".
So that's my 7 keys to homeschooling success. Would you add anything more to this list?
I'm loving this year so far and I look forward to sharing more about our homeschooling journey with you.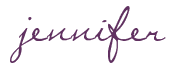 SHARE WITH OTHERS