Are you stressed, overwhelmed, or exhausted? Parents need time to de-stress and decompress. That's why this list of 30 relaxation ideas is exactly what you need. This article contains plenty of relaxation techniques, tips, ideas, and inspiration for busy parents.
30 Relaxation Ideas for Busy Parents
This parenting gig is tough work! I don't know about you but with every passing week I feel like the days are getting shorter. There just isn't enough hours in the day!
We can get so caught up in meeting our family's needs that sometimes we neglect our own.
Here are 30 relaxation ideas for busy parents. I encourage you to take a moment and give yourself a break.
Check out these 30 Relaxation Ideas For Busy Parents #parenting #tips
Click To Tweet
Relaxation Ideas While At Home With The Kids
1. Get out of the house and breathe some fresh air.
2. Put in an exercise or yoga DVD. Invite your children to participate.
3. Rest while your children are resting. You don't have to nap but you can postpone chores and enjoy a hot bath, a good book, or some prayer time.
4. Take a bath or shower when you can. It does wonders for your mood.
5. Control your thoughts. Don't think bad things about yourself or your kids… be positive no matter what's going on.
6. Stay away from social media and the computer when the children are around. Something happens to our brains when we're distracted by electronics. It's easier to lose patience and sometimes, our temper. I'm certain there must be some study about this but I know that I've talked with a number of moms and they agreed that low patience seems to coincide with the distraction of electronics.
7. Slow down. Don't hurry. Give your children ample time to get dressed, eat, etc. Rushing around does nothing for your health or your mood.
8. Make your atmosphere bright and cheery. A sink full of dishes is much more tolerable when there's a bouquet of flowers on the table.
9. Play with some clay or play dough (it can be so relaxing and therapeutic).
10. Do some gardening.
11. Make sure you are eating healthy, well-rounded meals.
12. Drink lots of water and/or herbal teas.
13.Take up a hobby that perhaps your children can enjoy as well; sewing, knitting, painting, journaling, and scrapbooking are just a few ideas.
14. Watch a movie with the kids.
15. After the kids are in bed, have a date night at home. Open some wine, make some popcorn, play a board game, or watch a movie. Get creative and enjoy a special evening with your spouse! Check out this article for some at-home date ideas!
Relaxation Ideas Outside of the Home
1. Go for a haircut, manicure, and/or massage.
2. Treat yourself to a hot beverage and a good book at a local coffee shop.
3. Explore the local art gallery.
4. Peruse a bookstore.
5. Now is the time to go clothes shopping.
6. Have a picnic in a community park.
7. Go to the gym (a good workout can lead to a more relaxed mind afterwards).
8. Head to the nearest pool and go for a swim. Enjoy a relaxing steam or hot tub afterwards.
9. Go out for dinner or lunch.
10. Get your car professionally cleaned and enjoy a magazine and treat while waiting.
11. Go dancing with some friends.
12. Take a class. If you can't do a long term commitment, then try spending a couple hours at a pottery studio and craft yourself a new ceramic mug or plate.
13. Go for a nature walk.
14. Head out to a movie!
15. Go on a date with your spouse. Make a pact to NOT talk about the kids. Check out this article for some great conversation starter ideas.
Do you ever feel frazzled and in need of relaxation? What do you do to unwind and take care of yourself?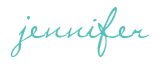 SHARE WITH OTHERS