Adults often shy away from enjoying the outdoors when the temperatures drop. I would like to encourage you to dress head-to-toe in your winter gear (that's right, even snow pants) and get outdoors this winter!
Here's a list of things you can do outdoors with your children once the snow starts to cover the ground.
Check out this great list of activities to do with your kids outside in the winter!
Click To Tweet
Snow Painting
Reuse your dish detergent or condiment squeeze bottles by filling them with coloured water. Go to a clean, snowy "canvas" and paint a colourful picture with your bottles.
Blow Bubbles
Who said bubbles are just a summer activity? I love blowing bubbles in the winter. If it's cold enough the bubbles will freeze temporarily after you blow them.
Have A Scavenger Hunt
Make a checklist for your children of all the different things they could find while outside. Provide the list, clipboard and a pencil. Get your children to cross off items as they find them. Examples of scavenger hunt items could be; pine cones, animal tracks, birds, branches, berries, spruce trees, an icicle, etc.
Shovel Sidewalks
Get your children age-appropriate shovels and encourage them to help you shovel the sidewalks with you! You may be surprised at how much fun it could be (especially when followed up with a cup of hot cocoa).
Winter Sports
Sledding, skating, skiing, snowshoeing… there are so many sports to be enjoyed during the winter months. Pick one (or a few) and enjoy!
A Winter Walk
Nature is marvelous and is entertainment for children of any age. Bundle up and go for a winter walk. There are icicles to be broken, snow drifts to jump into and animal tracks to be discovered!
Build A Snow Fort
This is a great project to embark upon in the middle of winter. You may be surprised at how long this project could occupy little ones… and you'll find yourself hoping that the temperatures will stay cold enough to keep your children's work intact!
There are some fantastic snow brick molds that can be used to make snow forts. Empty milk cartons or milk jugs also make great molds for snow forts.
Take Some Pictures
Disposable cameras or old digital cameras are awesome tools for entertaining young children. Get a few for your children and challenge them to take some winter photos! You may be surprised at what is photographed!
Snow Angels And Snow People
Don't forget the snow angels and building snow people (who said snow people had to be men)! If you're making a snow lady, you could add some old cosmetic jewelry for a bit of flair!
Go For A Picnic
Who said picnics are for warm weather only? Find a park that has a fire pit and roast some hot dogs and marshmallows. Don't forget the hot cocoa!
A Winter Kitchen
Set up a winter kitchen in your very own backyard. Provide pots, pans, muffin tins, spoons, rocks, pine cones, twigs, etc. You may be amazed at the delicious "treats" your children cook up in their winter kitchen!
Winter comes every year… instead of griping about it, get out and enjoy it! Before you know it, spring will be here once again!
If you have any winter activities that you like to do with your children, please feel free to share them!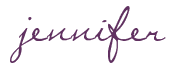 SHARE WITH OTHERS