Dairy and egg-free soy nog! No way! Over the past couple weeks I have been experimenting with various soy nog recipes. We've tried banana as a thickening agent (too much banana flavour). We've tried tofu (too gritty no matter how much it's blended). Then we tried making it with a coconut milk.
BINGO!
I finally concocted a soy nog recipe that my whole family loves.
Check out this vegan, dairy-free, soy nog recipe! It's scrumptious! #vegan #dairyfree
Click To Tweet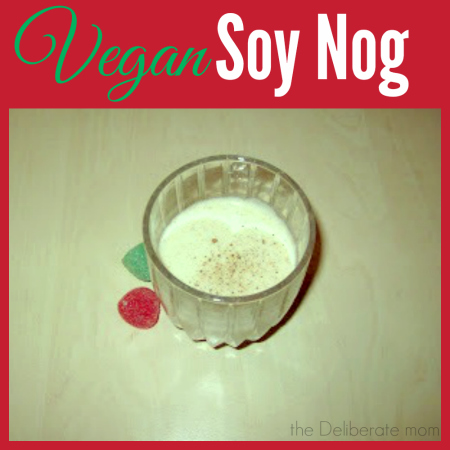 Before I share this recipe, I do want to emphasize that when substituting for something with such a distinct flavour such as egg nog, it is very challenging to replicate the taste exactly. However, if you haven't had regular egg nog this season (or for a few years), you wouldn't know the difference.
The trick is in the combination of spices. Enjoy!
Homemade Soy Nog
The Ingredients
1 can of full fat coconut milk (well chilled)
1 1/2 cups of vanilla soy milk (we love the flavour of the organic vanilla Silk)
1/3 cup organic cane sugar
1 tsp cinnamon
1/4 tsp nutmeg
3 whole cloves
1 tsp pure vanilla extract
ice
The Process
Place all of the ingredients (except the ice) in the blender and blend well. Serve over ice with an extra dash of nutmeg on top. Yum!
I would love to know what you think of this soy nog recipe! Leave your comments below!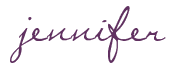 SHARE WITH OTHERS