Are you in need of a homeschool hint to get your homeschool organized? Do you have great homeschooling ideas but struggle to implement them? Do you feel you have no time to create lessons, organize materials, and gather resources for your homeschool? Look no further friend – I have an ultimate homeschool hint that will BLOW YOUR MIND!
Has this ever happened to you? You sit down to do an experiment with your children and realize you haven't prepared the materials ahead of time. You scramble to round up the materials you need but in that short time-frame, your children have gotten distracted and lost all interest in the activity. So you spend five minutes trying to capture their attention once again.
There was a time when I would spend my evenings and weekends making plans and gathering materials for my homeschool. I knew that if I didn't plan or organize lessons adequately, our homeschool would suffer. However, this rhythm of using my spare time to prepare for our homeschool was stealing my joy and enthusiasm. I needed rest and rejuvenation but I rarely got it when I was spending all my free time planning and organizing lessons.
I decided that I had to make a radical change to my homeschool – and friend, that change has been life-altering. Here's what I did. I planned a Homeschool Inservice Day for every sixth week.
What's a homeschool inservice day?
A homeschool inservice day is a day when the children have the day off from their homeschool lessons and I have the day off from teaching.
What do you use a homeschool inservice day for?
There are several tasks I accomplish on a homeschool inservice day such as:
reflecting on the previous six weeks of homeschool lessons
writing notes about my children's growth in my homeschool planner
planning for the next six weeks of homeschool lessons
gathering the materials needed for the next term
ordering required library books
making lists of (and ordering) the supplies we need
planning field trips
adding photos to our homeschool yearbook
filing projects and artwork into our homeschool documentation bins
refreshing items in our morning time basket
cleaning the house
What do your children do on homeschool inservice days?
Homeschool inservice days are not a free-for-all. My children have important tasks to do as well! I usually make a list of jobs that they need to accomplish during our inservice days. These tasks include activities such as:
sharpening all the pencils and pencil crayons
restocking the drawing paper drawer
testing the felt markers and throwing out any that are dried up
checking that our pencil caddy is fully stocked with pencils, crayons, scissors, hole punchers, markers, and glue
gathering projects and materials from the previous 6 weeks to place into documentation bins
filling binders with lined paper
straightening out homeschool shelves and baskets
thoroughly cleaning their rooms
Include your children in a major project on inservice days
I also like to include my children in a major project on our inservice days. Here are some major projects that can be completed together:
rotate seasonal clothing in the closets (this includes laundering and packing away clothes)
gathering books and materials to sell / donate
cleaning and disinfecting physical education equipment
organizing and making an inventory of the pantry (great activity to do before the Christmas season)
declutter and organize art materials
sorting, organizing, and taking inventory of our homeschool materials
cataloguing our homeschool books
Reward everyone for their efforts
I always like to reward everyone for the hard work they've put in on inservice days. Some ideas for rewards include:
going out for dinner (or ordering in)
have a family movie night (complete with tickets and a concession stand full of treats)
host a board game night
visit an indoor playground or check out a new park in the city
go out for ice cream
have a spa evening (do yoga, paint toe nails, sip tea, listen to soft music)
have a bonfire complete with hot dogs and marshmallows
To conclude, our homeschool inservice days are something we ALL look forward to. The children love the break from their regular homeschool routine and I'm able to stay on top of our homeschool journey. I couldn't imagine homeschooling without the ultimate homeschool hint of inservice days! It's a special (and important) part of our homeschool.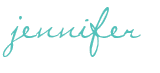 SHARE WITH OTHERS