Do you desire simple living? Are you on a journey to bring simplicity into your home?
I've been on my journey to simple living for a few weeks now and let me tell you something…
It isn't easy!
It seems every choice I make has the potential to create havoc for the simple life I'm trying to create.
In fact, I've hit a few stumbling blocks, so today I thought I would share 3 traps to avoid when you desire simple living.
Here are 3 traps to avoid when you desire simple living. #simplicity
Click To Tweet
STORES
I think the first step to living simply, is learning to live with less.
This doesn't mean living a deprived life, but rather living intentionally.
Shopping is one of the biggest threats to simple living. There are so many things that we think we want or need, but when that item comes into the home, it often complicates life.
It takes up space.
It uses energy (to maintain/clean it, or in the literal sense, uses electricity).
It often impacts your budget.
Look for fulfilling activities to do instead of shopping. You can garden, read, write, clean your home, declutter your closets, and spend time with your loved ones. The opportunities are numerous!
THE SMARTPHONE
Oh my goodness this has been my biggest struggle and obstacle. Don't get me wrong, a smartphone can be a huge help, but it can also be a drain on time and energy.
I've had to wean myself off of my smartphone. In fact, I discovered a great app, Moment, which tracks how often I use my iPhone. This app made me aware of the amount of time I spend on my phone, mindlessly perusing my Facebook feed or compulsively checking my emails.
The first day that I had the app, I discovered I spent almost 4 hours a day on my phone!
FOUR HOURS!?
Just think of what I could get done if I reclaimed that time?!
After this revelation, I began to cut my iPhone use. Suddenly my time was spent playing with my kids, decluttering the house, writing, and reading! All these "new" activities increase my happiness and I feel better about the way I spend my days.
I now spend about 1 1/2 hours per day on my phone. I would like to get it down to less than 1 hour but these things take time and grace.
COMPARISON
While you may be on a quest to live simply, other people in your life most likely are not. They're still buying and filling their lives and homes with things they love.
If your sister buys a 60″ television, don't compare it to your 32″ television. Just because your television is smaller, doesn't mean that it lacks value. You have a television — be happy with it.
There will always be a newer "thing" — don't fall into the trap of upgrading, you'll never be satisfied. Don't compare what you have to what others have.
You will have to remind yourself of your desire to live simply. Living simply is your journey. Stay true to your intentions and avoid all comparison with others.
Comparison is the thief of joy.

Theodore Roosevelt
WHAT DO YOU THINK?
Those are my top three traps to living simply. Would you add anything to this list? I invite you to comment below and tell me all about it!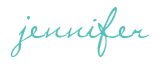 SHARE WITH OTHERS