With the summer coming to a close I'm already seeing my social feed filling up with fall bucket lists.
As a lover of all things fall, I admit that I'm enticed by the allure of apple picking, warm sweaters, sipping cider, and trips to the corn maze.
I get excited about all the possibilities that this new season brings and I get caught up in making lists of what I hope to do in the coming months.
Then, I find myself scrolling through Pinterest looking for inspiration to make the most of the season. Not to mention I get lost in the creative and beautiful ways to assemble my bucket list.
There are journals, check lists, pretty signs, and downloadable spread sheets… all to document one's progress through their glamorous bucket list.
Not any more.
This fall I've decided to trade in my bucket for a basket.
I'M DITCHING MY BUCKET LIST
You see, the thing with a bucket list is it's about what I want to do. It's made up of my desires, my wishes, my hopes, my dreams, and my plans.
It's all about me.
But here's the thing, does God want me coming to Him with a bucket?
How does my bucket fit with His plans?
As I contemplate these things, I can't help but think about how easy it is to focus on what I want to accomplish without regard for what my Lord and Savior wants me to do.
God has a plan for me. Jeremiah 29:11 makes that explicitly clear. But how can I know that purpose if I show up empty-handed?
We see in 1 Kings 17:7-16 how a widow prepares bread for Elijah using the last of her oil and flour. Later we discover that her jar of flour and jug of oil never runs out.
Jesus fed four thousand people with seven loaves of bread and a few fish. (Mark 8: 1-9)
Jesus was also able to feed five thousand people with five loaves of bread and two fish. But here's the important part… someone had to bring the basket. A little boy offered what he had in order for that miracle to take place. (Matthew 14: 13-21)
Many of these miraculous events transpired out of an initial offering. A presentation of something small which is multiplied into something great.
I admit, I sometimes feel like I have little to offer.
What could the Lord possibly want or need from a married, homemaking, homeschooling mom of two girls? How can I offer anything to satisfy my creator?
However, by questioning my value, I'm also withholding my basket.
I'm clinging onto my fish and loaves of bread and declaring it's not enough.
But He says it IS enough.
He will take that bread and fish and make a miracle of it.
I should know this. I've gone through times in my life where God has multiplied what I've offered.
A few years ago my husband and I were in a difficult financial transition. Every week, I went to church and felt ashamed of my meager $5 offering. I remember one week in particular….
While pulling the offering envelope out of the pew in front of me, I said a quiet, apologetic prayer:
"Please accept this offering God. It's so small, I really wish I could give you more."
I opened the envelope to put in my $5 bill, when lo and behold, five dollars was already in the envelope!
With tears in my eyes, I was able to offer $10 to my church that week.
That's God. Almighty God. Miracle-making God.
He does amazing things… but we need to bring our basket first.
So I'm making a shift.
Instead of making a list of what I want to do, I'm making a list of what I can do for Him.
This fall, I'm trading in my bucket for a basket. Will you join me?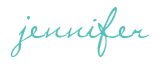 Psst – Are you thinking of trading in your bucket for a basket too? Download this two page worksheet and pray about how you can deepen your relationship with the Lord this fall.
SHARE WITH OTHERS