A couple of weeks ago, I shared my top WordPress plugins that help with blog functioning. This week I thought I would share my top social media plugins.
Check out these top social media plugins for WordPress! #blogging
Click To Tweet
CoSchedule
I recently discovered CoSchedule and it has blown my blogging mind! CoSchedule is THE plugin all WordPress users should have. Now it does come at a cost ($10 per month or $100/year BUT the price tag is totally worth it). Not only does this plugin help with organizing my blogging time and scheduling posts, but it has made my social media engagement so much easier. This powerful plugin has saved me LOADS of time.
What I do is write my post and then I immediately schedule all my related social media shares within the plugin! This has been especially beneficial with my weekly SHINE Blog Hop. All of the featured posts get shared and tweeted through Coschedule. It is absolutely amazing and I can't possibly imagine how I did my blogging life without it!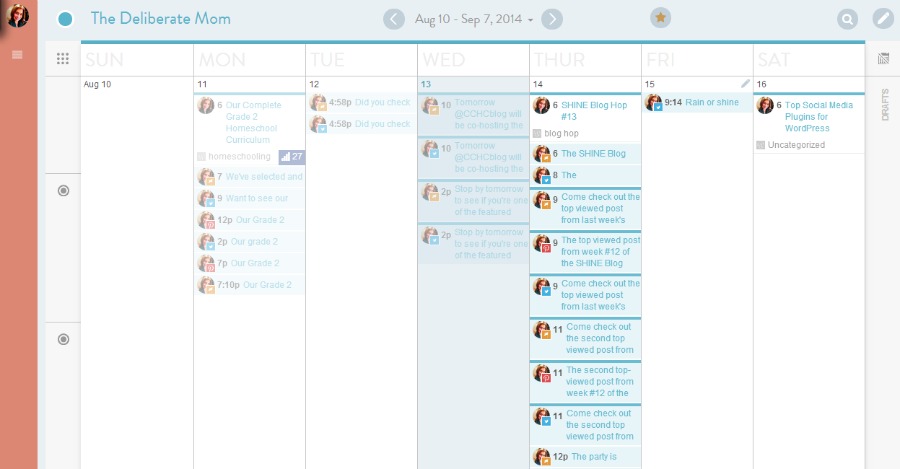 Shareaholic
I love this plugin. It enables that cute little sharing feature at the bottom of my posts, as well as related content. I've tried a number of other widgets but Shareaholic is my favourite due to how it can be customized. Just look at how cute this sharing plugin is: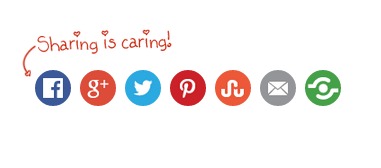 Click To Tweet
My Twitter following, shares, and re-tweets have gone up enormously since I installed the Click To Tweet plugin by CoSchedule on my blog. I'm not exaggerating here… shares of my content, on Twitter alone, have gone up over 600%! This FREE plugin is a must have for every WordPress blog.
AddThis
Even though I get a lot out of my other plugins, AddThis does some pretty special stuff. The pop-up in the bottom right hand corner which recommends content is due to my AddThis plugin. Also, after someone shares my content, the AddThis "layers" feature makes further recommendations for content the reader may like. AddThis also runs the "welcome bar" on my site. So many great things from AddThis… and they're all FREE!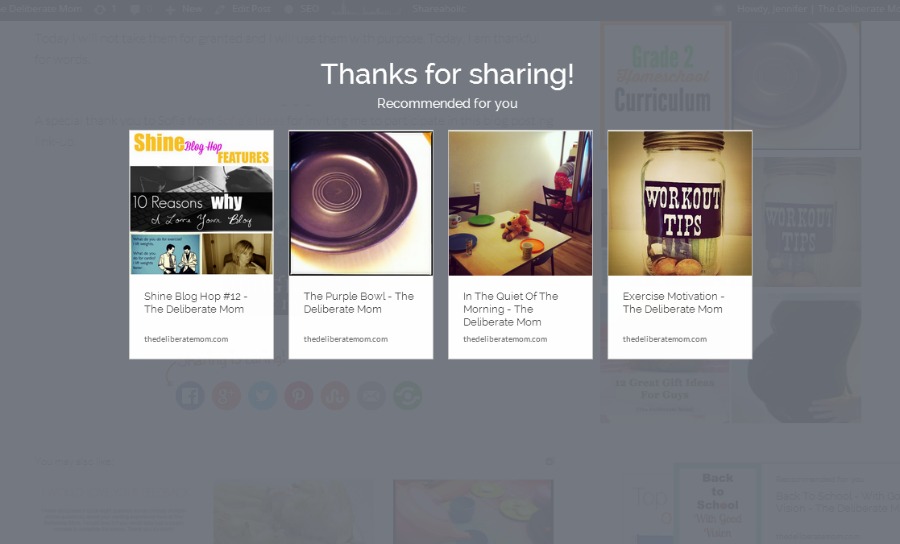 Simple Social Icons
This little plugin helps you to easily make basic social icons on your site. You can adjust the colour, the shape, and the size. It can also be installed in multiple locations on your blog. I have mine under my blog title and then once again in my blog's footer.
CommentLuv Premium
There is a free version of CommentLuv available but I made the one-time purchase and bought CommentLuv premium. The reason being, I wanted access to the additional features such as:
Replyme – when you leave a comment on my blog, you will receive an e-mail every time someone directly responds to your comment. This keeps the dialogue open and flowing. We've had some great conversations on here because of this awesome little plugin.
G.A.S.P. – this is the little check box that you tick to confirm you are not a spammer. This keeps the spam at bay. Yay!
Twitterlink – it allows commenters to leave their Twitter handle so that other readers can follow them.
The main reason I love CommentLuv, is it allows you the opportunity to showcase your last blog post. This helps get my readers interested in one another's content.
Do you have any favourite plugins that help you connect and interact with social media? If so, I would love to hear about them!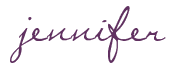 SHARE WITH OTHERS