A child passes through many phases in childhood. Whether it's the phase when they suck their thumb, they are attached to a favourite blankie or have an imaginary friend, these are phases that undoubtedly remain in a parent's memory.
Right now my daughter is going through one of those phases. My husband and I have fondly named it "The Cowgirl Phase".
Rather than wearing a "twirly" dress or a crown, my daughter has become attached to a cowboy hat. She wears this hat from the moment she wakes up to the moment she goes to bed. She has worn it to birthday parties, to do baking, and to go grocery shopping.
Occasionally she gallops around the house and hollers, "Yee haw! Yee haw!" We don't know how long this phase will last, but one thing we do know… we will never forget The Cowgirl Phase.
Has your child been through any memorable phases? If so, I would love to hear about it!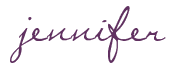 SHARE WITH OTHERS