Okay, I am officially crazy. I can't stop nesting. It's become a bit of an obsession and I don't know how to stop! What have I done?
Well… I've cleaned my house to the point of obsessiveness (I'm talking about washing baseboards, cleaning the inside of appliances such as the dishwasher and washing machine, cleaning grout, vacuuming, dusting, sorting, organizing and sorting some more). I even vacuumed our dog (he's part Malamute and he blows his coat twice a year).
I think he's been so stressed by my cleaning that he's blown his coat for the third time this year!
Then there's the baking. I've been cooking non-stop! Breakfast cookies, three different types of muffins, banana bread, corn bread, pancakes and two different types of freezer meals.
I'm 39 weeks pregnant as of today. Can this baby come out now? I really can't help myself and I can't stop this crazy nesting behaviour.
Did you nest before you gave birth? Were you as crazy as me?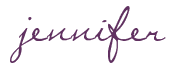 SHARE WITH OTHERS