This week, I'm going to do something a little different in the My Best Life series. I will report on last week's strategy next week and I will dedicate this posting to a cause that has filled my spirit with concern, grief and remorse.
If you haven't already heard, there is a food crisis of epic proportions happening in East Africa right now.
People (many women and children) are dying every minute and we need to do something to help. This morning I was watching the news and I was devastated when I saw the reports of people dying of hunger.
However, within a couple minutes I heard the report that Transformers has made $645 million in worldwide ticket sales over the past two weeks.
How can Transformers make $645 million worldwide, yet there's a serious food crisis in East Africa that could be resolved almost three times over with that amount of money? That's just Transformers… imagine all the other money spent on movie ticket sales. What is wrong with humanity? Get your priorities straight people!!!
Imagine how many people we could feed if we skipped that one movie night, didn't buy a bottle of wine for dinner or passed up on getting a massage! If you haven't heard the reports or seen the images, please visit these links:
Horn of Africa: 60 Babies Are Dying Every Day
East African Drought is the Worst in 60 Years
Hunger Needs Expected To Rise in Horn of Africa
I was going to get a pedicure this week as a way to spoil myself before my second child is born. However, I have chosen to donate the cost of my pedicure to this worthwhile cause. Do you want to help? What will you sacrifice to help others? Donations are being accepted through a variety of organizations. Here are a couple of my personal favourites:
If you can make a small sacrifice or any contribution, please do so. Also, if you make a donation to this cause and/or if you blog about this cause, please make sure to let me know!
Together we can make a difference. I know we can!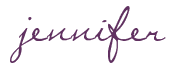 SHARE WITH OTHERS