Would you like to save money on books and online courses?
In the current economy, purchases such as books and online courses may seem like an extravagance. However, today I'm going to share my secret with how I get savings of over 90% off of materials like these!
Here's the secret to saving money on books and eCourses! #moneysaving #budgettips #bigsavings
Click To Tweet
I bet you're itching to hear my secret.
Here it is… bundle sales.
Yes, bundle sales are the secret to saving money on books and courses. Here are some of the most common questions about bundles and answers to those burning questions.
WHAT IS A BUNDLE SALE?
A bundle sale is when a group of authors and creators come together to offer a collection of products for one low price.
IS IT THE SAME CONTENT EVERY YEAR?
Absolutely not. In fact, the people who create these bundle sales want return customers, so they work hard to create unique collections every year.
IS THE BUNDLE REALLY WORTH IT?
First of all, there are many types of bundles available, from parenting bundles to homemaking bundles, and health bundles to homeschooling bundles! In order for the bundle to be of good value to you, you'll want to purchase one which appeals most to your interests!
If you've found a bundle you're interested in take a look at the list of books and courses which are included in the bundle. Often these lists will indicate the value of the resources if purchased separately. Usually I can find 2-3 resources which, when added up, exceed the price of the bundle. This alone prompts me to make the purchase. If I can get many more resources for the same cost as just 2 or 3 bought separately, then the expense is definitely worth it!
HOW DO I ACCESS THE CONTENT?
After your purchase is cleared you are emailed access to the content.
All you have to do is click and download the content you want, then register for any of the eCourses you're interested in. If there are bonus offers, claim those as soon as possible too.
BUT WHAT ABOUT THE STUFF I DON'T LIKE?
I can almost guarantee that with ANY bundle there might be a couple products you don't like. BUT that's okay! If you've saved money on a whole bunch of resources you DO like then a few resources you don't like shouldn't be an issue. Simply ignore those products and if you've downloaded them to your computer already, just delete them.
HOW DO I GET THE MOST OUT OF MY PURCHASE?
Whenever I'm about to purchase a bundle I make a reading / learning plan for myself. I spend some time mapping out the content I'm interested in and schedule the books and courses into my calendar. I find this is the most helpful way for me to get the most out of my bundle.
DOES THE CONTENT EXPIRE?
With most bundles your access to the content expires usually within a year. This is usually because bundle hosts need to free up space on their servers for subsequent bundle sales.
However, if you've downloaded the products onto your own computer before access ends, then those products that you've downloaded are yours forever!
WHAT BUNDLE IS AVAILABLE RIGHT NOW?
I've purchased numerous bundles over the past few years and I've ALWAYS been more than satisfied with my purchases. Sometimes, I'm even a contributor to a bundle and you'll find one of my products in it!
(I want you to know that I'm an affiliate for the Ultimate Homeschooling Bundle, but I wouldn't be telling you about this bundle if I didn't love it 100%).
The Ultimate Homeschooling Bundle will help you homeschool your children with confidence!
WHO SHOULDN'T BUY A BUNDLE?
Even though I love bundles, they might not be for everyone. Here are a few reasons why you SHOULDN'T buy a bundle.
You already own all (or the majority of) these resources.
You can't access a computer or another digital device. Almost all of these resources need a digital device in order for you to use them.
You don't like reading or learning new things.
You'll get angry if you don't like every – single – resource in the bundle.
You can't afford to pay your bills. Please don't overextend yourself. If you're struggling to put food on the table or can't pay for your housing… don't purchase this bundle.
So there you have it… my secret to saving money on books and eCourses! Bundles are a great money-saver. I encourage you to check one out! I'm confident you'll love it!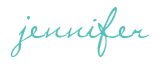 SHARE WITH OTHERS