My beautiful baby is almost three months old. She is growing and changing so fast that it breaks my heart. Our family of four will remain a family of four. Even though this is what my husband and I want, it saddens me because every first is a last.
This posting is dedicated to my baby….
I loved you when you were a thought in my mind.
I loved you the minute I knew you were to be.
I loved you the moment I felt you inside me.
Your first cries will always be in my mind.
Your beautiful, thick, hair;
Your furrowed brow;
The rolls of skin around your neck, your wrists, your knees;
I love all of you.
I love the way you look at me as I feed you.
I love the way you grab onto my finger and hold on tight.
I love the way you crane your neck to look at me when you hear my voice.
I love your gurgles and your coos.
I love your laugh… it fills me with complete joy.
You are my darling baby.
My love for you hurts so much.
I don't want to forget.
I want every moment to last.
I loved you. I love you. I will always love you.
Here are a few images and a song to capture the love that I have for you and the memories I never want to forget: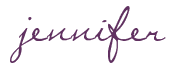 SHARE WITH OTHERS