Have you ever wanted to create… just for the sake of creating? I recently started an art journal. every day, I will try to create a piece of art. It may relate to something I experienced in the day or it may simply be something I envision. There may or may not be words. Pencil, ink, watercolours or collage, I will be experimenting with different mediums. What I like about this is it's permanent. My work is in its own personal book.
I won't be sharing all of my creations with you, but I thought that every week I would share one of my favorites.
Here's my first creation. It was a tough one because it was the first. It was challenging to take that step and "mar" the first page of my journal.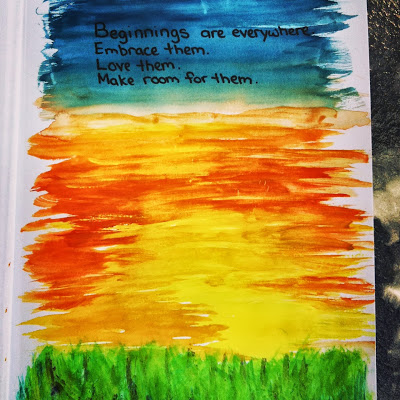 Do you keep an art journal? If you do and you're comfortable with sharing, please let me know. I would love to look through your creations.
SHARE WITH OTHERS