In 2005, one of the most beautiful, inspiring women I have ever met was taken by cancer. Lynette was born in 1973. If you do the math, she died much too young. She was a young wife, a new mother, and an amazing person.
I had met Lynette in 2003 when I first began my employment as the director of a child care centre. I was immediately taken by her gentleness, kindness and generosity. She had just finished an aggressive round of treatment and was celebrating being cancer-free. Over the year that followed I got to know Lynette both personally and professionally. She briefly returned to work as a substitute for our centre and I was immediately impressed by her diligence, hard work and the quality of care that she provided to the children.
In 2005 Lynette was diagnosed with cancer again. This time the diagnosis was grim. She was told there was little hope for recovery.
A few staff from the centre went to visit Lynette in the hospital. I was told several times by the staff that I should go visit her. At that point in time I was in denial about her illness and also paralyzed by my own fear of death. I couldn't visit her. I couldn't confront my own fear of death by seeing it in the eyes of someone I loved. Shortly afterwards Lynette died. I never got the courage to visit her and she died before I could say how much she meant to me.
I didn't get to say goodbye.
There were several staff who wanted to attend Lynette's funeral. The staff who didn't know her very well worked that day. After reworking the schedule several times, I realized we had so few staff that I needed to work as well. So, not only did I not get to say goodbye, but I didn't get to pay my respects.
In the months that followed, a staff member and I got a plaque made to place on a bench in our park playground. We wanted something to commemorate Lynette's wonderful spirit. Every time I see the bench I think of Lynette; the joy she brought to the world, no matter how short her life was, will not be forgotten.
But still, I didn't get to say goodbye.
Thoughts of Lynette are alive in my mind. There is one specific day that I will always recall. Lynette and I were in the centre kitchen; she was getting herself a cup of tea and I was getting myself a coffee. We reached for the same mug and started laughing. I told her how the mug was my favourite mug and she said how it was her favourite mug. Big, bright sunflowers are pictured on the mug.
Each of us stated that the mug was a "happy mug" and that drinking from it made us happy. Lynette then said, "You use the mug… I'm just having a tea before I go home but you still have the whole day ahead of you." It seems silly but we bantered back and forth. I wanted her to use it… she wanted me to use it. I finally agreed to use the mug. That was one of the last times I spoke to Lynette in person.
For years I would drink my morning coffee out of the sunflower mug. The staff knew it was my favourite mug and they knew its significance. I found solace in holding onto the mug, looking at it, and remembering Lynette.
I wish I had said goodbye.
I left the employment of the child care centre in September of 2009. The staff gave me the sunflower mug. I cried… my memories of Lynette were coming with me. I cherished the idea that I could have something so special in my possession.
Within a week, my husband accidentally broke the handle off of the mug. He felt awful… so awful that he hid the mug for a few days while trying to figure out what he could do to fix it. Before he could come up with a solution, I asked him if he knew where it was. The poor guy confessed that he had accidentally broken it.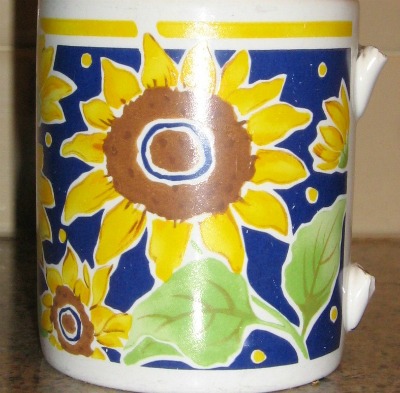 I cried off and on for a week. It felt so tragic, so awful. My sunflower mug was broken. My heart ached so much… I can't describe the pain I felt. I couldn't part with the mug, so it's displayed on a shelf in my kitchen.
I've had the occasional thought that maybe I should take a picture of the mug and then dispose of it. The mug no longer makes me feel happy. It's a sad reminder of something that once was, but is no more. I then feel racked with guilt for having such thoughts. I don't think I can ever let go of that mug, it feels like my last and only connection to Lynette.
Sometimes I wonder what is wrong with me. Is it peculiar that I have this odd attachment to an object that I've associated with this person? I wish I could let go but I can't. I'm still mourning Lynette and I wonder if these feelings will ever pass. Am I normal? Is cherishing an inanimate object normal? I feel so much remorse for not visiting Lynette in the hospital. I feel so much regret for not being able to go to her funeral. At times I sob uncontrollably when I think of this beautiful person who I will never see again.
This posting is for Lynette. Please forgive me for not saying goodbye. I am so sorry. I love you. I miss you.
This is my goodbye.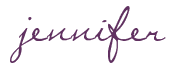 SHARE WITH OTHERS