Yes, I'm dreaming of a green Christmas… not the type of Christmas with no snow but the type of Christmas that has minimal impact on the environment.
Here's a list of ways in which to put some green into the upcoming Christmas season.
Check out these fabulous tips to have a green, #eco-friendly Christmas!
Click To Tweet
DECORATING
For your Christmas tree, you have a couple options. If you already have a synthetic tree, then stick with it. Don't buy a new one. Artificial trees have a terrible impact on the environment (the products that they are made of and the transporting of the trees leaves a huge carbon footprint). A real tree is the "better" alternative, but make sure to purchase from a local lot and contribute to a tree planting program so that what you take from the ground is replaced.
If you don't have LED lights yet, then get some as soon as possible. They consume a lot less energy and, therefore, are better for the environment. Some home hardware stores such as Home Depot offer a Christmas Light Recycling program. While the program is running, you bring in your old lights for recycling and receive a significant discount off of new LED lights.
When your decorations or lights are not in use (or during the day), ensure all your lights are unplugged.
Make your decorations. You can string some popcorn, or you can surf the web for some other great Christmas ornament projects. I love these paper ball ornaments… they make for a great decorative touch!
Beware of candles. Burning candles in your home can release toxins into the air. Furthermore, you're burning them during the coldest time of year (when you're least likely to open windows and air out the house… thus trapping the toxins in your home for months). Opt for soy, beeswax or natural vegetable oil candles. Scentless is best.
If you like the smells of Christmas in your home, there are a few environmentally friendly options. Greenery (holly, ivy, pine and spruce) or flowers (carnations, poinsettias and roses) can make the house look and smell delightful. You can also use pure essential oils in burners. Another way to make your house smell scrumptious is the holiday baking you would be doing anyway (shortbread, apple cider and gingerbread are a few wonderful scents).
Paper plates and napkins may be convenient, but they have a terrible impact on the environment. Make sure to use real linens, dishes, cutlery and stemware (plus it looks more elegant than the disposable alternatives).
GIFT GIVING
Try giving handmade gifts. A knitted scarf, homemade candle, crocheted hat, or bath salts are a few creative ideas. The time and effort used to make the gift usually means so much to the recipient. If you're not crafty, then try buying your gifts from a local market or craft fair.
Buy environmentally friendly gifts. For example, instead of purchasing the conventional toothbrush as a stocking stuffer, spend a little more and buy bamboo toothbrushes. Want to give a handbag as a gift? Eco-Handbags have some great, unique, purses, bags and wallets!
Try giving experiences. Some examples of experiences to give include; a subscription to the ballet or a local theatre, a spa day, yoga lessons (my personal favourite), horseback riding lessons, etc.
Try giving gifts that contribute to the world and your community. Some great charities include:
Contribute to your local homeless shelter. The gift of food and a warm bed could make a huge impact on a person's life.
GREETING CARDS
In the age of computers, you could always send a digital Christmas card. There are many online card companies that have a variety of templates available. You could even go through Smilebox to make personalized holiday cards and make a digital greeting card that also has a slide show embedded into it!
If you prefer the traditional greeting card, then consider making your own from recycled scraps.
You can also make a photo greeting card (our family has done this for three years now). A photo card can be framed and kept as a keepsake.
GIFT WRAP
Gift tags can be made out of last year's Christmas cards.
Use old maps to wrap gifts. Paired with raffia ribbon, this can make for attractive gift wrap for the men in the family.
Buy gifts that don't require extensive wrapping. For example, purchase a gift card to a favourite store.
Give gifts that also serve as wrapping.
Instead of wrapping a purse, place a gift inside the purse.
Reusable shopping bags serve as great gift wrap.
A reusable lunch bag.
A scarf, mitts or toque can be used to wrap various sizes of gifts.
Wrap your smaller gifts in Christmas tea towels or Christmas oven mitts.
If you must buy gift wrap, purchase paper with recycled content and after Christmas, make sure to recycle your gift wrap.
FOOD
Buy an organic turkey. Support a local farm and eat the best, freshest turkey this season!
Buy local organic fruits and vegetables to fill out your Christmas dinner.
Compost leftovers (meat, bones, fish, fatty foods and dairy products excluded).
You too can have a green Christmas. Remember, little changes can go a long way! If you have any other environmentally-friendly Christmas suggestions, please share for all to see and read.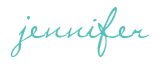 SHARE WITH OTHERS