Mommy reality… being a stay-at-home mom means I have a uniform. My uniform, unless I'm leaving the house, is my PJs. I know! Isn't that awful?! I try really hard to get dressed every day and most days I succeed but the second it's my relaxation time, I change into my uniform.
Several weeks ago a lovely trio of ladies started a #mommyreality challenge. Carolyn, Jen, and Celeste serve up weekly challenges, asking moms to dish the goods, be honest, and bare our true selves. Now I've been following along and enjoying these glimpses of reality. However, last week, Jen from JENerally Informed put the ultimate challenge out there… share the #mommyreality of what our favourite comfy clothes are! I couldn't resist….
I can't believe I'm going to do this! Call me insane.
To truly capture the nature of my "momwear", I'm without makeup and my hair is up because I'm probably going to be making a meal, changing a poopy pull-up, or cleaning the house. If the kids are asleep, simply swap out the coffee mug and replace it with a wine glass.
See Jennifer in her PJs! Momwear... the #mommyreality challenge.
Click To Tweet
I also thought I would share the Spring/Summer and the Fall/Winter versions of my "momwear". Are you ready for this?!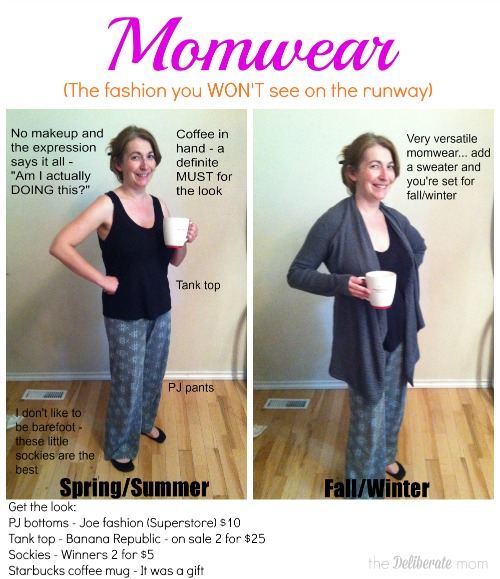 So that's it… my mommy reality of me in my comfy clothes. What does your momwear look like?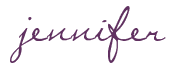 SHARE WITH OTHERS