On Saturday my little family went out to my parents' lake lot to "open" it up for the season and to partake in an early Mother's Day.
It was a glorious day! The sun was shining and signs of spring could be seen everywhere.
Here are a few pictures from the day.
So much fun… and I ate my first gooey marshmallow of the season, played a family game of BINGO, hung out, talked, laughed, and watched fireworks. It was a wonderful start to the lake season.
Summer… I'm ready!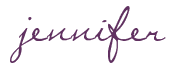 SHARE WITH OTHERS