On Saturday my little family went out to my parents' lake lot to "open" it up for the season and to partake in an early Mother's Day.
It was a glorious day! The sun was shining and signs of spring could be seen everywhere.
Here are a few pictures from the day.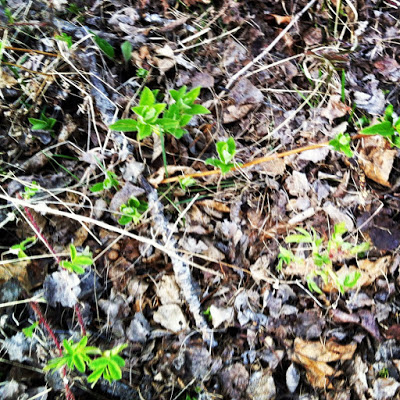 First glimpses of green. Spring is finally here!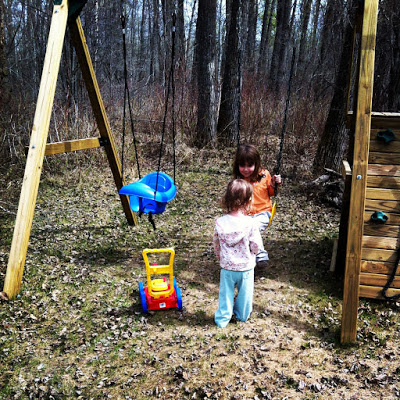 The kids flock to the swing set.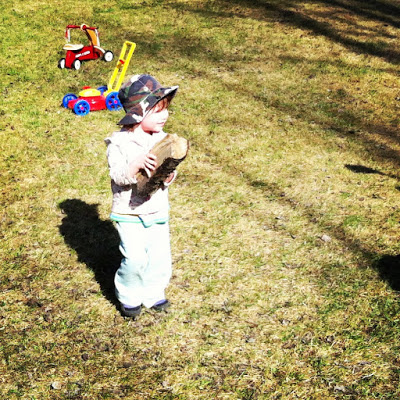 Little helpers.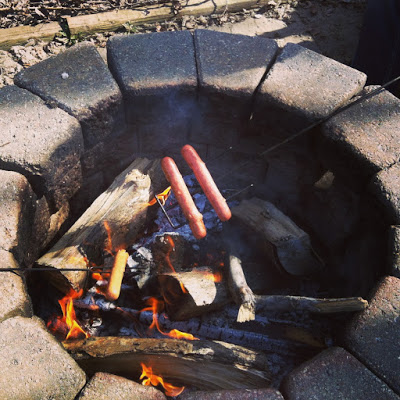 The first campfire and first hot dogs of the season.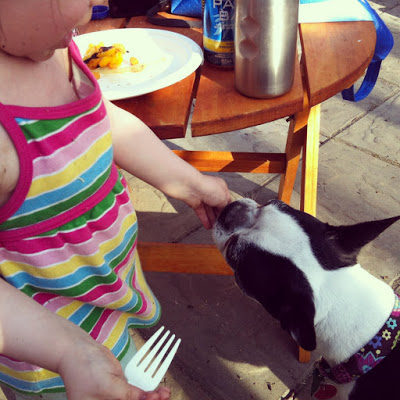 Dogs have a keen sense for the "weakest link".



SHARE WITH OTHERS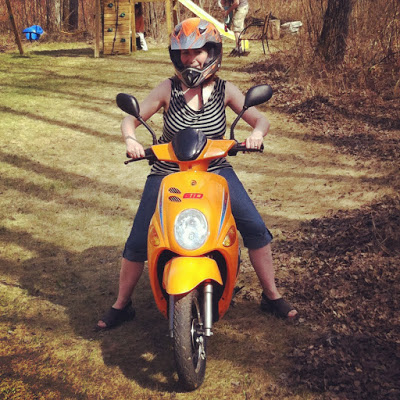 Learning how to drive my parents' new electric scooter.
So much fun… and I ate my first gooey marshmallow of the season, played a family game of BINGO, hung out, talked, laughed, and watched fireworks. It was a wonderful start to the lake season.
Summer… I'm ready!