I have a confession to make. This isn't just any review… this is a posting by a mom who feels she has found one of the best services ever! If you haven't heard about the Kidoodle.TV yet, then I am thrilled and honoured that I will be the one who will be telling you about this exceptional service!


Disclosure: I am part of the Kidoodle.TV blogger program with Mom Central Canada and I receive special perks as part of my affiliation with this group. The opinions on this blog are my own.
My Kidoodle.TV Review
Kidoodle.TV is an ad-free, safe, video streaming service. However, this isn't just ANY video streaming service. Let me tell you what makes Kidoodle.TV so special (I feel some bullet points coming on)….
* Kidoodle.TV showcases ad-free television programs for little (and big) kids.
* You can create up to 5 user profiles on Kidoodle.TV.
* Your children can choose an avatar to personalize their section of Kidoodle.TV.
* Within each user profile you, the parent, can choose which shows each child can watch. You can set up the content based upon your child's age or based upon individual shows you want your child(ren) to watch.
* The adult sets a time limit for viewing time! Once the time limit is up, viewing immediately ends!
* Kidoodle.TV can be watched anywhere on a computer, mobile device, or tablet (you just need internet access).
* Kidoodle.TV has free apps available through the App Store and Google Play
* Kidoodle.TV is password protected so the parent can have complete control over the shows, settings, and time limits.
* As a homeschooling mom, I love the variety of educational programs (In Space, National Geographic Critter Cam, Underwater World For Kids, and National Geographic Full Length Adventures… just to name a few).
* There is a fabulous catalog of television shows which are completely ad-free.
After trying Kidoodle.TV for a week, our family was hooked. I loved that I could set a time limit of 45 minutes and that 45 minutes is actually 45 minutes. Also, I'm not the one shutting off the program… it shuts off on its own.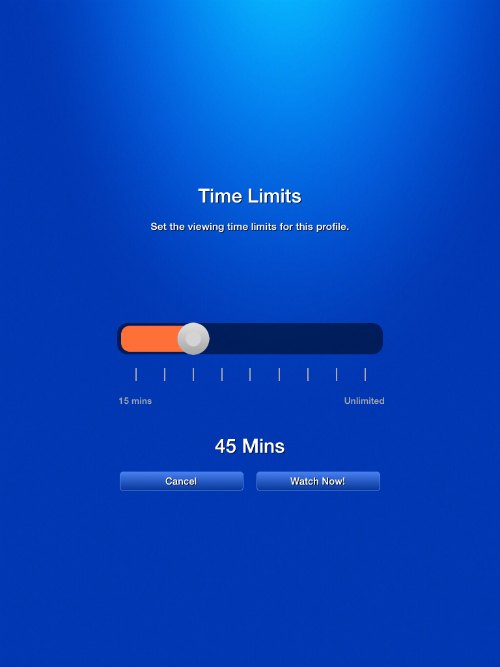 I also love the user profiles. My husband and I set up a "Parents" account because we wanted to watch a selection of shows that appealed to us (i.e. Jem and the Holograms, Inspector Gadget, Conan The Adventurer, George of the Jungle, Transformers, and GI Joe). Yes… there are some awesome retro television programs on Kidoodle.TV. and I am ecstatic that my daughter will get to watch one of my childhood favourites… Strawberry Shortcake!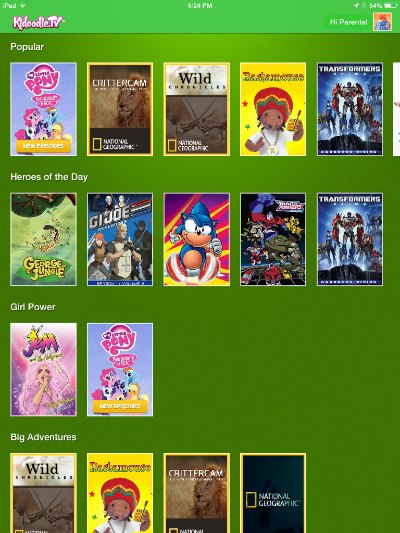 We are so pleased with Kidoodle.TV that we cancelled our family channels with our cable provider. Kidoodle.TV really meets our needs (and it's $4.01 less per month than our cable provider's family channel package).
Exciting Offers and News from Kidoodle.TV
Free 14-Day Trial
Truly, this is a must-have service for families and at $4.99 per month, it is really affordable. Kidoodle.TV offers a free 14 day trial and no credit card is required for the trial! Visit Kidoodle.TV HERE to sign up.
25% Off Discount
In addition, Kidoodle.TV is offering readers of The Deliberate Mom a special offer of 25% off for a year-long subscription. The exclusive custom discount code is MCC25 and is only valid for Canadian customers until June 30, 2014.
Win 1 of 3 iPad Minis
If that's not exciting enough for you, Kidoodle.TV is also offering you a chance to win 1 of 3 iPad minis! Just head over to their Kidoodle.TV Facebook Page (CLICK HERE TO ENTER). The Facebook contest is open only to residents of the 50 United States and the District of Columbia and Canada (excl. Quebec).
Enter to WIN a 1-Year Subscription to Kidooodle.TV
Can I get you even more excited about this service? Kidoodle.TV is offering one reader of The Deliberate Mom an opportunity to win a FREE 1-year subscription to Kidoodle.TV! Several bloggers are participating in this campaign. You may enter across multiple blogs but you can only win ONE prize.
This giveaway is open to Canadian residents (excl. Quebec) who are at least 18 years of age
By entering this giveaway, you verify that you understand and meet the prize eligibility requirements.
The giveaway ends on April 13th, 2014 at 11:59 p.m. MST. A winner will be drawn randomly on April 14th. The winner will be notified, by email, and will have 48 hours to claim the prize. If I do not receive a response from the winner within 48 hours, the prize will be forfeited and a new winner will be chosen.
Winner has 90 days to report non-fulfillment of prizes.
The Deliberate Mom has represented each sponsor with the expectation that they will fulfill their prize obligations; however, please note that The Deliberate Mom is not responsible for sponsors that do not fulfill their prize obligations. While The Deliberate Mom is not responsible, I will make every effort to assist the winner in obtaining their prize.
Several bloggers are participating in this campaign. Even though you may enter across multiple blogs, you can only win one prize.
I don't know who was more excited about the opportunity to review Kidoodle.TV, my daughter or myself. However, I can sincerely tell you this is one service which we are truly thrilled to have discovered! So tell me, which of Kidoodle.TV's many features would you be the most excited about?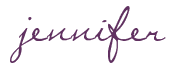 SHARE WITH OTHERS