It can be so hard to forgive. As Christians we have been called by God to forgive one another but sometimes this person can be the hardest person to pardon…
WHEN YOU STRUGGLE TO FORGIVE
He forgave me.
God forgave me.
At times the knowledge of this is completely overwhelming.
He… the almighty… the most powerful… the most amazing and glorious God, has forgiven ME.
I know that as a Christian, I am also called to forgive.
Sometimes this comes easy. I can forgive someone the instant they ask for forgiveness or when I feel the urge to forgive them in prayer. However, there are other times that forgiveness doesn't come as easy. I seek, I search, I pray. While I know that I have to find forgiveness, I just can't seem to dig it out of me. I beg God to relieve the strain of that unforgiveness, to soften my heart, to help me see that person the way He sees them… beloved.
It is in those moments, of breaking and crying out in desperation, that I am finally able to forgive.
However, there is someone who I have been trying to forgive for a very long time. She hurt me deeply. She was self-centered, inconsiderate, and for lack of a better word… just plain stupid. Her recklessness has hurt others and I find it very hard to forgive her.
But God has called me to forgive. Am I not dishonouring Him and His precious gift of forgiveness if I, myself, can't forgive?
I pray the same prayer every day. I want to tear down these walls that I know are obstacles to my faith and my relationship with God. Then I beg and I plead and I ask Him to help me forgive.
I hear a whisper in my spirit and I start to cry.
"Why can't you forgive her… especially when you know she's already forgiven by me?"
I am grieved at this revelation.
This person I am angry with, the person who I can't forgive… is me.
I am forgiven.
I am forgiven so I need to stop condemning myself for the mistakes I've made.
He has forgiven me but it is time to forgive myself.
I need to leave the past behind and truly take a step out into my future… a future without fault or blame.
She is me and I am forgiven.
Forgiving others can be hard but forgiving ourselves can be the hardest act of all.
Click To Tweet
This is something that I've struggled with for a long time. I am sharing this with you because I want YOU to have the same freedom I had when I realized that self-condemnation is not the way God wants us to live!
There is therefore now no condemnation for those who are in Christ Jesus. Romans 8:1 (ESV)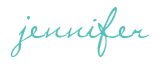 Unless otherwise indicated, scripture quotations are from the ESV® Bible (The Holy Bible, English Standard Version®), copyright © 2001 by Crossway, a publishing ministry of Good News Publishers. Used by permission. All rights reserved.
SHARE WITH OTHERS