I love sewing. I have been sharing my love for this hobby by slowly introducing it to my children. In doing this, I have discovered there are so many ways to teach young children how to sew!
Check out these great ideas on how to introduce children to sewing! #sewing #teaching
Click To Tweet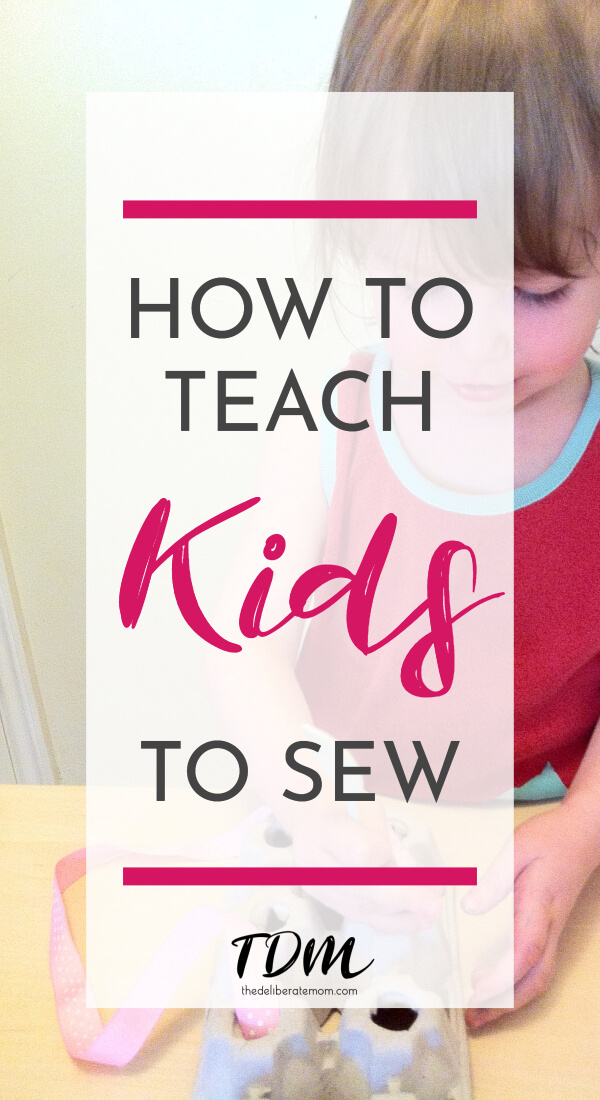 Egg Carton Sewing
This is a great sewing activity for toddlers. Punch holes out of the bottom of an egg carton. Attach a baby spoon to a piece of ribbon. Let them go at it!
Lacing Cards
Lacing cards are yet another way to introduce sewing to young children. There are many different lacing card sets available to purchase but you can make your own as well! Simply cut shapes out of card stock and use a hole punch to make holes for your child to sew in and out of. Give them a shoe lace and watch them sew!


Beginner Sewing
Provide some plastic mesh (like this), yarn, and a plastic needle. Allow them to stitch whatever they would like into the mesh. Once they've mastered this, you can encourage them to sew a button onto the mesh or to sew two pieces of mesh together.
More Beginner Sewing
Stretch burlap or canvas over an embroidery hoop and allow your child to stitch whatever patterns and colours they would like into the fabric.
This activity can be altered by providing a fabric with a basic pattern on it. This may encourage them to follow/accentuate the pattern with their thread. It's not as open-ended as a blank canvas but it "trains" them for more detailed stitching.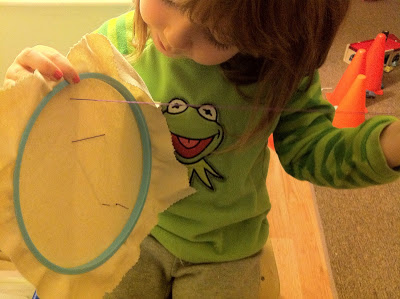 Introduction to a Sewing Machine
If you would like to introduce your child to sewing on a sewing machine, allow them to follow "paths" on a piece of card stock. These sewing machine practice sheets are a great place to start!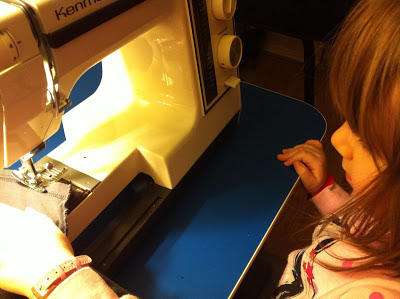 Simple Sewing Machine Projects
One of the first sewing projects I did with my daughter was a blanket for her doll bed. Four long straight stitches… simple.
Another project was making a t-shirt pillow.
We took a favourite shirt (which was too small) and turned it inside out. She used the machine to stitch the neck, arms, and half of the body part closed. Then we turned the shirt right-side out and stuffed it with cotton batting. Then she sewed the rest of the body closed. She takes great pride in her shirt pillow.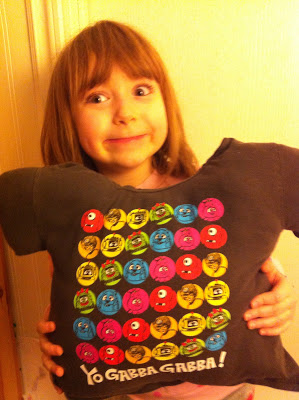 My father-in-law found this great "retro" sewing book for children. We'll be using it as a reference for future sewing projects. I also thought I would incorporate sewing into her homeschooling next year… this may be our "textbook".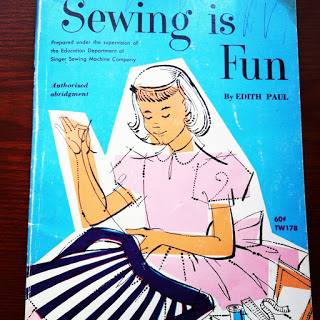 Regardless of the approach, I find that children are often more engaged if you are beside them doing a similar activity. Thus, I usually work on my own sewing projects while my children work on theirs.
I hope this provides a bit of inspiration to introduce your children to sewing. If you have any other tips or suggestions, please feel free to comment and share.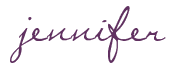 SHARE WITH OTHERS