It all started yesterday. I stumbled across three DVDs of my eldest daughter. We call them her baby DVDs but really the footage is of her, between the ages of one and three.
My daughter was thrilled and insisted on watching them. We loaded up the DVDs and she sat on the floor watching them, completely mesmerized by the baby on the screen.
We captured so many amazing moments of my little girl. Her creative play; her awkward toddler run; how she talked about "plee doh" (play dough); and would tell us, "Don't worry" any time we cautioned her about a dangerous behaviour. Then there's the giggles and coos; her sweet little voice; and the time we videotaped her riding the rocking horse while wearing a duck costume. There's Christmas celebrations and birthday parties, and love… so much love.
Home movies are a funny sort of thing. On one hand it's so wonderful that we have all these memories, captured forever. On the other hand, there's the sadness that those years are over… that my little baby has grown so much and that I had forgotten what life was like when she was little.
I take a moment and close my eyes. I listen to the voices of my husband and my daughter echoing from the television. A time not so long ago, yet in this moment it feels so far away. Where did the years go? Laughter from outside of the electronic box interrupts my reverie. I open my eyes and see the most precious scene ever….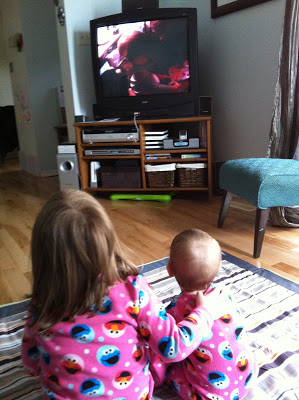 The oldest child, proudly enjoying and sharing in the evidence that she was once a baby too.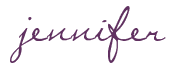 SHARE WITH OTHERS