TOP DAIRY-FREE ALTERNATIVES
Becel Vegan Margarine
Prior to discovering this margarine, baking was a challenge. We now use this vegan margarine in all of our recipes that call for butter or margarine.
Rice Dream
Rice Dream has served as a great alternative to milk. My daughter drinks it regularly and we use it in all of our recipes that call for milk. Since its low in fat, we ensure she gets enough good fats in her diet through avocado, fish and olive oil.
Daiya Substitute Cheese Shreds
This is by far, the best cheese substitute there is! It comes in various flavours. It is made with arrowroot and tapioca flours and is produced in a facility that is free of dairy, lactose, casein, gluten, nuts and soy. We especially like that this cheese substitute melts and stretches just like real cheese. It also tastes delicious. It is not a significant source of vitamins or minerals but it does fill the gap for recipes that call for cheese. Bring on the pizza!!!
Chocolate Silk
We are chocolate fiends! Finding a safe delicacy that satisfies our sweet-tooth has been a challenge. However, Chocolate Silk is the richest, most delicious chocolate beverage we've found. It does not have the typical aftertaste that most soy beverages have. We can even warm it up and drink it like hot chocolate. Of course our daughter loves it too!
Enjoy Life Foods Semi-Sweet Chocolate Chips
These chocolate chip substitutes are made in a facility that is free of dairy, nuts, soy and gluten. Enjoy Life Mini Chocolate Chips are a fantastic substitute for all those dessert, cookie, loaf and muffin recipes!
My daughter is also allergic to eggs. There are various egg substitutes available but we save money by making our own. This homemade egg substitute is a fantastic leavening agent.
Egg Substitute
Whisk the following ingredients together until frothy. This recipe sufficiently substitutes one egg.
1 Tbsp baking powder
1 tsp baking soda
1 Tbsp flour
1 Tbsp water
Dairy-free eating is much easier with the fabulous substitutes available in the stores. In fact, most of the time I don't even miss dairy. Have you discovered any great dairy-free products? If so, we would love to hear about them!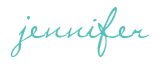 SHARE WITH OTHERS