I am going to start off by saying this posting may be a little gross to some of you, BUT I need to tell it… consider this your warning.
A little while ago I was out shopping with my 5-year-old daughter. As with most shopping trips, I had to go to the bathroom. I dragged her into the stall with me, and she stood there as I went pee. As I wiped, her eyes got wide..
Darling Daughter: "Wow Mommy, you have red pee!"
*** REMEMBER THE PREVIOUSLY MENTIONED DISCLAIMER. ***
I look down. Yes… the toilet bowl is full of red water. Not from my urine but because "Aunt Flo" was paying her monthly visit.
Hearing the shuffling of feet in the stall next to me, I decide to ignore the remark. But then….
Darling Daughter: "How do you get red pee? I wish I had red pee."
What to do? Do I tell her it's not red pee? Then what? Explain what it is? No thank you. That's not a conversation for a public bathroom stall.
Not knowing what to do, I motion with a finger in front of my lips to be quiet.
Darling Daughter: "You should wash your hands before you put them on your face."
Completely embarrassed and certain the stall mate beside me thinks I am the most disgusting person alive, I lean in and whisper for her to be quiet.
The toilet next to me flushes.
I decide to wait for the person to wash their hands and leave. Unfortunately, my darling daughter has something to say about us waiting.
Darling Daughter: "What are we waiting for?"
I hear the person wash their hands and leave. Time to make our escape.
We come out of the bathroom stall just as someone else enters the bathroom.
Darling Daughter (using the loudest "whispering" voice): "Can you show me how I can make red pee? Please, please, please, please?"
Impeccable timing… of course.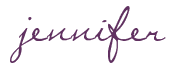 SHARE WITH OTHERS