Every summer I look forward to my favourite alcoholic beverage… sangria! This wonderful drink is a great way to use leftover or poor tasting red wine. This recipe uses red wine (the cheapest stuff will do) and brandy. You can drink it after letting it sit in the fridge for 6 hours but it tastes best when "steeped" for at least 24 hours.
Check out this refreshing, fruity, and tasty Sangria recipe! #summer #drinks
Click To Tweet
EASY & DELICIOUS SANGRIA
I thought I would share my own delightful sangria recipe with you. This here is the taste of summer. This recipe is refreshing, fruity, and tasty, this recipe is sure to please!
I hope you enjoy this refreshing version of Sangria. I find the recipe to be incredibly forgiving… so get creative and throw in whatever you wish! Many fruits taste good in Sangria. I've also heard that if you eat the fruit, you get an extra "kick" of alcohol. I've never been brave enough to do so. The alcoholic content in the drink alone is good enough for me.
Ingredients
1 orange, peeled
1 lime, peeled
1 lemon, peeled
1/2 a can of frozen lemonade concentrate
1/2 a can of frozen orange juice concentrate
1/2 a bottle of red wine (the cheapest stuff will do fine)
1/3 cup brandy
Ginger ale or club soda
Instructions
Slice your orange, lime, and lemon. Set aside.
In a large pitcher, combine the lemonade concentrate, orange juice concentrate, wine, and brandy.
Mix liquids and concentrate well.
Add fruits.
Let sit, covered in the fridge for at least 6 hours (but preferably 24 hours).
To serve, fill a glass with ice.
Then fill half the glass with the alcohol concentrate and top off with club soda or ginger ale. I personally prefer club soda because it's less calories and not as sweet.
Mix and enjoy.
https://thedeliberatemom.com/delicious-sangria-recipe/
Please do not copy and/or distribute this recipe.
This is the PERFECT summer drink. It's so tasty and refreshing. Do you like sangria? Do you have your own special recipe? If you give this a try, please let me know what you think.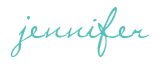 SHARE WITH OTHERS