Call me old-fashioned, nostalgic or traditional… but when it comes to Christmas music, there's nothing like the old crooners. Bing Crosby, Dean Martin, Ella Fitzgerald, Nat King Cole, Elvis Presley… the oldies but goodies.
During the festive holiday season I walk through the malls and grocery stores and I'm inundated by all  the Christmas music but nothing calls to my spirit as much as the crooners. To me, their rich voices are made for the soulful tunes of the Christmas season.
When I hear the crooners I'm suddenly flooded by memories of; making fudge in my grandma's kitchen while Bing Crosby's mellow and dreamy White Christmas plays in the background. I also have images of my mom dancing out a jig to Dean Martin while the family sits around the Christmas tree. Speaking of jigs, in 2008 my dad presented me and my husband the 20th anniversary edition of our 1988 family Christmas video tape. This video captures me doing a wild jig in the kitchen to Bing Crosby's version of Jingle Bells (all while wearing my Tweety Bird nightgown and my floppy slippers, which fly off mid-dance). Thanks for the memories dad!
Oh the music… the rich, beautiful Christmas music. I can't help but reminisce about laying under the Christmas tree rearranging the manger scene while listening to Elvis Presley belt out Blue Christmas. I also recall countless Christmas Eves sitting and watching the twinkling lights on the Christmas tree and hearing Nat King Cole's The Christmas Song. I even recall one Christmas Eve when my dad tried roasting chestnuts just like the song… it was disastrous but at least we tried.
Then there's Ella and her beautiful, riveting, dreamy voice. I still get goosebumps and tears in my eyes every time I hear the song, The Secret of Christmas. As I listen to the tune I envision the coming year as the best year of my life… I envision being a better, nicer, kinder person. Only Ella Fitzgerald can evoke these kinds of thoughts and emotions.
It's amazing how music can be closely linked to memories. What Christmas music rivets you? Is there a particular song or musician who you must listen to during the holiday season? I invite you to take a moment to share your thoughts or Christmas memories. Happy listening!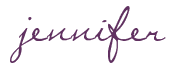 SHARE WITH OTHERS