Something has happened to me lately.
In the shadow of my grandma's death, something has stirred in my soul. It started as the faintest whisper but as every day passes, the voice gets louder.
Do something. Do anything to let the people in your life know how much you love them.
The minutes are dripping like water through a sieve. Time is escaping me. I feel unable to keep up with these extraordinary feelings, overwhelming thoughts, and the desire to let every person know that they are loved… that I love them.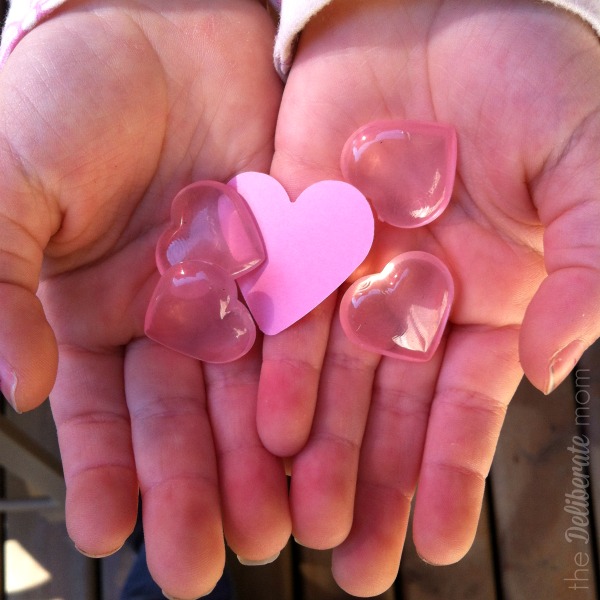 Usually when I sit down in front of my computer, the words that I can't speak, flow with ease out of my fingertips but I'm at a loss to describe this feeling, this urgency… to let others know that they are loved.
The thing is, I don't want to just tell them, I want to show them.
I am desperate to show my love. I feel like I'm a balloon being blown up and the pressure inside of me is so intense, so strong, I'm afraid of bursting.
This love needs to find its way out. It needs to travel across oceans, it needs to embrace the hurt, it needs to cross economic barriers, and fall upon those who need it. This indescribable love….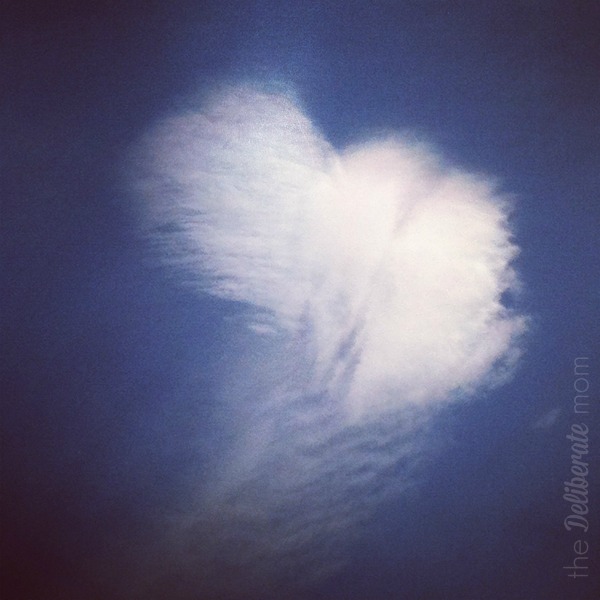 My grandma loved. She really, truly, loved. She was a beautiful example of Jesus' two commandments to "Love the Lord your God with all your heart and with all your soul and with all your mind [and to] love your neighbour as yourself." (Matthew 22: 37-40)
Perhaps this desire in me is because I wish to carry on my grandma's legacy. Perhaps this is all part of the grieving process. Even if it's part of the grieving process, I don't want to lose this desire to just shower my love on others.
Maybe you understand? Maybe you've felt this at some point in time?
Every moment is precious.
It may sound cliche but we've got this opportunity to love and be loved. To give, to create, and to inspire. To cherish, to delight, and to be overwhelmed by the glory and grandeur of life.
Life is full of choices. You can't go wrong if you choose love.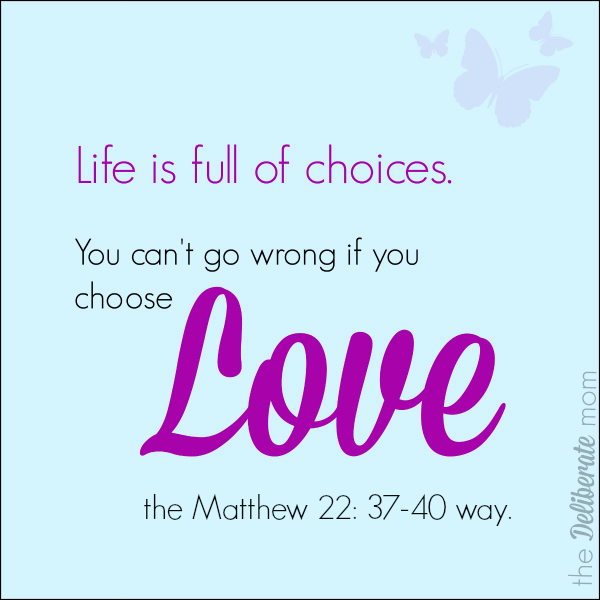 I'm going to live my life the Matthew 22: 37-40 way.
I've wasted so much time not loving enough and not giving enough. I want to give all of me, to everyone I encounter, and not just friends and colleagues. I want to love everyone with no exceptions.
Whether you're single or married; male or female; employed or unemployed; rich or poor; there is always love. Love can never be lost or wasted. Love is yours to receive and yours to give.
Will you join me? Will you choose love above all else? Will you put aside anger, fear of rejection, apathy, and resentment? Will you follow those two key commandments and commit your life to love?
When you walk away from the words on this screen, how will you choose love?
Life is full of choices. You can't go wrong it you choose love.
Click To Tweet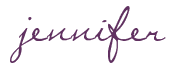 SHARE WITH OTHERS