When you think of qualities you would like to see in your child you may think of empathy, kindness, gentleness, or politeness. But there are some attributes that are often underappreciated or even discouraged.
I thought I would share a few of these qualities with hopes to dispel some of the negative attitudes surrounding them.
Why are these characteristics in children given such a bad rap? #parenting
Click To Tweet
Eagerness
"Can we go now? Can we go? Is it time to go? Can we go now???"
Sometimes it's given a bad rap and labelled as impatience. However, the eager child is the adult you want to be working with, the person who is ready to get the job done. The eager child is the adult who will join you in dance, yoga and pottery lessons. They're excited to try anything and everything.
Eagerness can also be a wonderful attribute to observe in your children. This past Christmas wouldn't have been half as exciting if my oldest daughter didn't remind me daily of how many more sleeps until Christmas. I want my children to be eager… their eagerness helps feed my excitement about life.
Outspokenness
This is a quality that people often regard as rude.
However, I want my children to speak up. I want bold children. They may need direction on how and when to do so, but I don't think being outspoken is a negative quality! If my child's rights are being violated or if she sees someone else being bullied or hurt, I would certainly want her to speak up.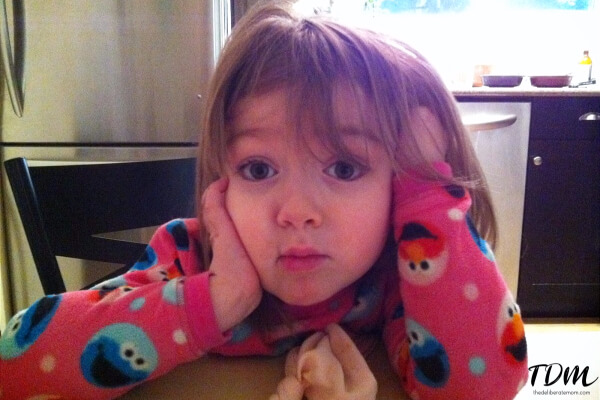 Persistence
"I can do it! I don't want your help! Let me do it"
Persistence. This is a quality that often gets under a parent's skin. However, persistence is a beautiful quality to observe in young children.
The other day I was watching my baby lying on her play mat in the living room. She propped herself up on her elbows and looked around the room. I saw the distinct look in her eye when she spotted her favourite item… her soother. She used her arms to lurch her body forward, dragging her legs behind her. I observed closely as this commando crawl turned into a real crawl.
She toppled over and let out a cry of frustration but then got up and pulled herself forward again. When she got to her soother, I observed her pick it up with her little hands and maneuver it skillfully into her mouth. Wow!
Where would we be if our children didn't have persistence? This quality is the cornerstone of learning and inevitably leads to mastery. Why would we discourage it? I want my child to be persistent.
What do you think?
As parents, we want the best for our children. However, sometimes the "best" may not fit the mould that society deems as the best qualities. Take a moment and consider your own child(ren).
Are there any qualities that they display that get under your skin? What is it that you don't like about those qualities? Is it more about you than it is about your child (i.e. you're fearful of how others will regard you as parent, if your child is demonstrating those characteristics?).
Perhaps as parents, we need to appreciate and support our children as who they are instead of trying to change them.
To be yourself in a world that is constantly trying to make you something else is the greatest accomplishment. – Ralph Waldo Emerson
Can you think of any qualities or characteristics in children that are given a bad rap? I would love to hear your opinion on this matter.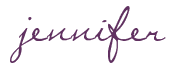 SHARE WITH OTHERS